Appliance Repair Osseo Minnesota
Omega Force Appliance Repair Rated 4.9 out of 5 stars based on 19 customer reviews
We serviced a
WHIRLPOOL RANGE- GAS
Model WFG505M0BS0
Near Osseo, MN 55311
Not heating right. Found a bad bake ignitor. Customer said sometimes it got too hot when he baked stuff but after discussing it we came to the conclusion that he was probably checking temps during the preheat when temps fluctuate. Ran it and it preheated great. Runs great now. ; used 1 5303935066 (FLAT IGNITER) from stock
We serviced a
WHIRLPOOL RANGE- GAS
Model WFG505M0BS0
Near Osseo, MN 55311
Not heating right. Found a bad bake ignitor. Customer said sometimes it got too hot when he baked stuff but after discussing it we came to the conclusion that he was probably checking temps during the preheat when temps fluctuate. Ran it and it preheated great. Runs great now. ; used 1 5303935066 (FLAT IGNITER) from stock
We serviced a
MAYTAG DRYER- ELECTRIC
Model MEDC300XW0
Near Osseo, MN 55311
"Unit was making a terrible noise when running disassembled unit and oiled all the roller and idler also cleaned blower wheel. reinstalled still making noise. Found the motor was bad. Replaced motor and blower wheel now unit is working properly ; used 1 279827 (MOTOR), and 1 WP694089 (BLOWER) from stock"
We serviced a
KITCHENAID REFRIGERATOR
Model KRFC704FPS03
Near Osseo, MN 55311
Unit wasnt cooling the fresh food department. Couldnt hear the fan run in the fresh food area. Found once disassembled a big ice damn on top of the evap and on the sensor. Fan did run off and on. Quoted for W11395558 back fan and assembly. Customer approved and rescheduled ; ordrd 1 W11395558 (Fan and assembly)
We serviced a
GE REFRIGERATOR
Model PFE28PSKHSS
Near Osseo, MN 55369
I found frost build up all over the fresh food evaporator. When I removed the cover I found the defrost heater comes on in defrost but the evaporator fan does not when cycled. I defrosted the evaporator and replaced the fan. I also ran the firmware update. ; used 1 WR60X26866 (FRESH FOOD FAN) from stock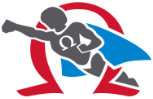 06/01/2022
Phillip fixed our washer and was courteous.
Overall Experience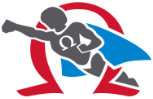 04/29/2022
Nate was very thoughtful and answered all of my questions. He was very thorough with his work. He was also very knowledgeable and when the repairs he had made did not completely solve the problem he was very fair in not charging us and he did find out what was wrong. Unfortunately the expense was more than the what the washer worth. I will gladly use Omega and ask for Nate for any future appliance repair needs. I trust him to do what is right.
Overall Experience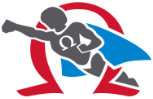 04/28/2022
Overall Experience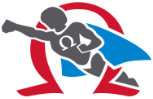 04/11/2022
Adam was courteous knowledgeable and did a nice job to fix my washer! Also left interesting info on their appliance repair/replace program. I works definitely recommend them! Oh and punctual more than I've ever seen before with any appointments in window of time!!! 10/10
Overall Experience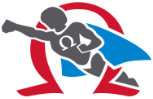 04/06/2022
They were sent out to fix another companies shotty work they were in and out quickly and did a great job thank you!
Overall Experience