Appliance Repair Osseo Minnesota
Omega Force Appliance Repair Rated 4.9 out of 5 stars based on 41 customer reviews
We serviced a
WHIRLPOOL WASHER
Model LSR7233EQ0
Near Osseo, MN 55311
The customer complaint is the washer leaks. I found the whole basket and tub was leaning to the left. When it started to fill water was pooling on the top tub ring. I could see where water had spilled over the back side. We found one of the springs had broke and was laying on the ground. I bent a new hook on the spring then put it back on. Now the washer basket is centered again. I found the gear case gears are loud and clunk. The agitator dogs are worn so they dont catch to agitate. We replaced the agitator dogs and left the rest. The washer is working and the customer is able to use it for now.
We serviced a
WHIRLPOOL RANGE
Model WFG505M0BS2
Near Osseo, MN 55311
The door handle was not loose. The part that is loose is the glued on metal frame around the outside of the glass. I advised the customer its not covered. The light bulb was broken off in the socket. I got the broken piece out and installed the new bulb the customer had. The customer said hot air is escaping from the door. The door seal is good and the door shuts good. I cleaned around the door seal and made sure the oven is working.
We serviced a
SAMSUNG WASHER
Model WF45N5300AW/US
Near Osseo, MN 55311
The customer said the washer leaks water into the pedestal. I ran the washer and never saw it leak. I pulled the front off and found no signs of water. I removed the filter and put some grease around the seal then put it back in. I cleaned the bottom of the glass door.
We serviced a
MAYTAG DRYER
Model MISSING
Near Osseo, MN 55311
"The dryer was making noise when it runs. We took the dryer apart and found the rear rollers were bad and the bearings were coming loose on the rollers. The idler had a belt groove. We replaced the rollers, idler pulley and belt. The dryer sounds good now.
We serviced a
FRIGIDAIRE REFRIGERATOR
Model FFTR1814QS0
Near Osseo, MN 55311
Water was dripping into the fridge area from the freezer drain. Today I installed the new drain grommet and cleared up the ice inside the duct tower. I made sure both door shut good and tight and no air is leaking in.
Ahmed omar
Osseo, Minnesota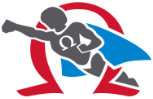 09/22/2023
Good service keep up the good work.
Overall Experience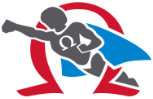 08/29/2023
Overall Experience
Justin K
Osseo, Minnesota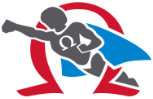 08/02/2023
Phillip was great. He was on time, explained what was repaired/replaced and worked very efficiently. Thanks for making this very quick & easy. The dryer is working great now.
Overall Experience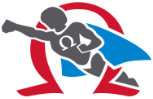 07/14/2023
Phillip was knowledgeable, quick, and professional
Overall Experience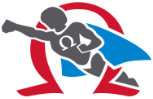 06/15/2023
The service received from Matt was very professional. He explained the situation/problem with my refrigerator very well. I will use Omega again and I will recommend them to others.
Overall Experience