Appliance Repair Oak Grove Minnesota
Omega Force Appliance Repair Rated 5.0 out of 5 stars based on 1 customer reviews
We serviced a
SAMSUNG DRYER- GAS
Model DV220AGW/XAA
Near Oak Grove, MN 55303
"Customer complaint is, RUNS FOR 20 MINS AND SHUTS OFF, RESTART WORKS ANOTHER 7 MINS THEN SHUTS OFF AGAIN. Inspected and tested. Airflow on outside is 19mph. Dryer was running perfectly for almost 20 minutes and then shut down and wouldnt let me start it again for like 5 minutes. I started it again it watched it for 50 minutes and it never shut off and heat was cycling perfectly the whole time. I think the board is failing. Board is NLA. Customer is just going to use it for now and replace it when it dies completely."
We serviced a
WHIRLPOOL DRYER- GAS
Model LGQ8858JQ1
Near Oak Grove, MN 55303
"Customer complaint is, TAKING 2 CYCLES TO DRY A LOAD. Inspected and tested. Dryer got to hot when I tested it and I shut it off at 260F. Airflow on outside of house is 11mph and back of dryer its 27mph. Heat is cycling between 210F and 115F with vent disconnected. Dryer is operating normal. The problem is with the vent. Showed customer this and let them know that the vent needs to be cleaned. Advised them to not use it until they address the venting issue."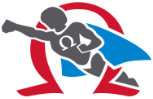 02/07/2022
Matt was thorough and helpful with my questions. Very professional and friendly!
Overall Experience