Appliance Repair North Saint Paul Minnesota
Omega Force Appliance Repair Rated 5.0 out of 5 stars based on 1 customer reviews
We serviced a
GE DISHWASHER
Model GDT665SSN3SS
Near North Saint Paul, MN 55109
Replaced water valve and pressure sensor. Tested and washer fills and no more errors. Washer is running and working good.
We serviced a
GE DISHWASHER
Model GDT665SSN3SS
Near North Saint Paul, MN 55109
Getting H20 error and wont start. Found that there was a lot of crud built up in the pressure sensor. Cleaned it but still getting error. Customer wants to replace water valve as well. Ordering parts and rescheduling.; ordrd 1 WD21X25468 (Pessure sensor) and 1 WD15X26078 (Water valve)
We serviced a
BEKO REFRIGERATOR
Model KD76500NEU/BFBD30216
Near North Saint Paul, MN 55109
Found that the condenser fan motor and fan is not straight so when it runs it vibrates more than it should. I aligned fan blade and motor so its better and no longer make vibrating noise. I informed customer.
We serviced a
BEKO++ REFRIGERATOR
Model G91629NWU
Near North Saint Paul, MN 55109
"Texted and called customer because they werent home but no answer. Left message. Fridge was dead when I arrived. Tested for power at the board, but no power. Then while on phone with tech support I checked the molex connector by the inverter, and it wasnt fully plugged in. Looks like the plastic cabinet around the connector is smashed, and even after cleaning spray foam off the molex connector, still cant get it to fully connect securely. Looks like at the factory something happened, they couldnt get it fully connected, they pushed hard on connector and it broke the casing around the connector. I plugged it in as secure as I could and wrapped electrical tape around it, and now fridge is running and cooling. But beko said as long as they didnt have it serviced before, we should call our sales rep for the area and see if they would replace the unit because there is no fix for this. And because it looks like it would have come that way from the factory. DW could you contact our Beko rep on behalf of the customer after we actually connect with customer and see what can be done for replacement? Assuming it hasnt been serviced before? ; saved tckt"
We serviced a
SPEED QUEEN DRYER
Model ADE3LRGS171TW01
Near North Saint Paul, MN 55109
Disassembled dryer and inspected rollers, idler pulley and belt and all looks good. Vacuumed out inside of dryer and bulkhead. Reassembled dryer and tested. Dryer sounds great.
North Saint Paul, Minnesota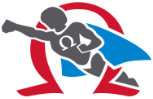 07/28/2022
We really enjoyed working with Nate. He is quite personable as well as professional. We would definitely recommend Nate for anyone needing his services.
Overall Experience