Appliance Repair Minnetrista Minnesota
Omega Force Appliance Repair Rated 5.0 out of 5 stars based on 2 customer reviews
We serviced a
WHIRLPOOL WALL OVEN- ELECT
Model GBD307PRS01
Near Minnetrista, MN 55375
Lower fan was making a extremely loud noise. Used cart dolly to pull double oven out of the wall. Replaced the lower fan and tested. Reassembled unit. Tested unit again and everything was working properly
We serviced a
SAMSUNG DRYER- ELECTRIC
Model DV42h5000EW/A3
Near Minnetrista, MN 55331
"Unit would power up but run. Disassembled unit found the idler pulley and belt was no good. Replaced them and cleaned out a lot of lint out of dryer. Customer had a counter above unit and a wood divider between washer and dryer with no access to dryer exhaust vent. Informed customer that they should at least cut a hole in divider so they can make sure vents not kinked up. ; used 1 341241 (BELT), and 1 DE634A (PULLEY) from stock"
We serviced a
SAMSUNG WASHER FRONT LOA
Model WF50K7500AW/A2
Near Minnetrista, MN 55364
Went into diagnostic mode stopped working gave a 3c2 error code. Motor was spinning also test from board and was getting proper reading. so tested and replaced hall sensor. Went through diagnostic again and no error codes popped up.
We serviced a
LG DRYER- GAS
Model DLGX8101V
Near Minnetrista, MN 55359
The customer said the dryer worked for about 8 to 10 loads. Turn the dryer on and it started to heat and heated for about 10 minutes. Its now doing the same thing where they igniter glows and then goes out. I called Phil and we went through the control board and the gas valve and everything is still testing good on the dryer. Advise the customer that they could have a gas supply pressure issue. And have the gas pressure tested. I am finding no regulator to regulate the amount of gas pressure to the dryer. The regulator that I replaced could be internally bad now. The pressure has to be checked and fixed frost before we can replace the valve if needed.
We serviced a
LG DRYER- GAS
Model DLGX8101V
Near Minnetrista, MN 55359
"The customer said it heated for one load after the repair. I put it on a timed dry and it would not heat. I tested the new ignitor that I replaced and it ohmed out at 360 ohms. A new one from stock ohmed at 120. I replaced the ignitor again. With the vent hooked up and the dryer on time dry high heat, the dryer heats up to 188 and then cycles back on at 123. The gas valve does buzz when its cycle if heat. If this problem continues it could be a issue with the control board or maybe the gas valve. ; used 1 SDE365 () from stock"
Kg
Minnetrista, Minnesota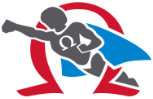 02/04/2022
Fantastic experience, polite, informative and efficient. The pre video was amazing!
Overall Experience
Stockinger
Minnetrista, Minnesota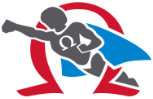 07/09/2021
Knowledgeable and personable! Great service!
Overall Experience