Appliance Repair Medina Minnesota
Omega Force Appliance Repair Rated 4.0 out of 5 stars based on 4 customer reviews
We serviced a
LG WASHER FRONT LOA
Model WM80000HVA
Near Medina, MN 55340
The washer basket is rubbing and its loud during a spin. The basket is flopping up and down. The spider shaft on the basket is broken. I advised the customer that it would be better to replace the washer.
We serviced a
KITCHENAID RANGE- GAS
Model KGCS105GSS07
Near Medina, MN 55340
I replaced all 4 holders and all the screws. All the burners are working good now.
We serviced a
JENN-AIR REFRIGERATOR
Model JFC2089HES
Near Medina, MN 55340
The customer said it stopped cooling for about a day then started to work the next day and has been cooling for about 5 days now. I cycled the compressor and it sounds good. All the fans are good. There was some small amount of ice build up on the evaporator cover that leads me to believe the freezer door did not seal tight and warm air had leaked in. I found nothing wrong today.
We serviced a
KITCHENAID RANGE- GAS
Model KGCS105GSS07
Near Medina, MN 55340
I replaced everything today except for a couple office holders. Two of the orifice holders did not show up in time so while I have to go back next Tuesday.; schdld next appmnt for 9/7 TUE !
We serviced a
KITCHENAID RANGE- GAS
Model KGCS105GSS07
Near Medina, MN 55340
The ignitor for the front left burner is bad. I tried to removed the orifice holder screws but all the screws are rusty and need to be drilled out. I will have to drill out all the screws. I need all 4 orifice holders and screws. I will need 8 screws. Also need switch assembly (1)Switch assembly WP4456905(8) screws WP3368921(1)Holder WPW10128451(1)Holder WPW10128450(1)Holder WPW10128448(1)Holder WPW10155786; states that autho needed

08/26/2021
Very nice person/great customer service. However, I don't the problem is solved. Added the jet-dry like agent we have, tried cleaning solution, stopped cleaning all the food off dishes (within reason), and first two loads are coming out the same.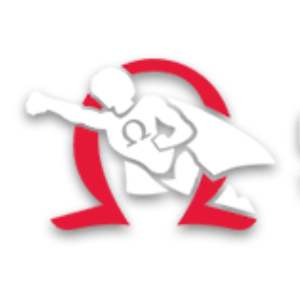 Jon- I will call you in a few minutes. We warranty all of our work and stand behind what we do. We will come to check it out again for no charge if you believe there is still an issue.
Overall Experience

08/04/2021
A follow-up to previous repairs approved replacement for home smart.
Overall Experience
Savish Dan
Medina, Minnesota

05/28/2021
The visit was for fixing the leak in the washing machine which was fixed but the next day when we tried to wash clothes we seen fumes and smoke in the laundry room . When we opened the machine to see what happened seen the belt got burned out . It may be because while fixing the hose there was loose contact. I would appreciate the technician to check all functions of the machine before he leave
Overall Experience
Brian L
Medina, Minnesota

05/11/2021
Prompt and conscientious. The work was done correctly and in the timeframe and cost they said it would be.
Overall Experience