Appliance Repair Maple Plain Minnesota
Omega Force Appliance Repair Rated 5.0 out of 5 stars based on 1 customer reviews
We serviced a
MAYTAG DRYER- ELECTRIC
Model MDE4658AYW
Near Maple Plain, MN 55359
Unit would shut off after 20 seconds. No matter what cycle I put it on. It would cut the power off completely on the display then reappear. Found that the control board is failing; ordrd 1 W10756689 (Board)
We serviced a
GE REFRIGERATOR
Model PSC23SGNABS
Near Maple Plain, MN 55359
"The customer said water was leaking out the freezer and down through the floor. The problem is with either the ice maker or valve. I will replace both. I replaced the ice maker today and will return Thursday to replace the water valve. ; used 1 WR57X33326 (WATER VALVE), and 1 WR30X10093 (ICEMAKER) from stock"
We serviced a
MAYTAG DRYER- ELECTRIC
Model MGD6630HW
Near Maple Plain, MN 55359
Unit was heating. Checked air flow right away and was only getting 10-12mph out of the house so not the best. Disassembled front of unit and found the igniter would glow and then wouldnt light. Found that the gas was shut off to the unit. Turned gas back on now unit works properly
We serviced a
SAMSUNG DRYER- ELECTRIC
Model DV42H5200EW/A3
Near Maple Plain, MN 55359
Unit wasnt heating and would stop after a few minutes. I started the unit wasnt heating at all. Went outside to check the airflow. Airflow was about 6-7 mph. Came back in and unit was shut down. Disassembled and found the heater was bad. Replaced element and oiled rollers. Also vacuum out unit. Check the other thermistor and thermostats all tested well reassembled unit and disconnected air exhaust. Once removed checked air flow from unit and tested good. Also let run for a while and ran great. Recommend customer to clean vents and redo venting because of bad set up. Showed him the 90 degrees elbows they had made it really small for air flow. ; used 1 DC97-14486 () from stock
We serviced a
KITCHENAID RANGE- ELECTRIC
Model KEBS208DBS11
Near Maple Plain, MN 55359
The customer complaint was food is cooking unevenly and not getting done. I found the broil element was hanging down on the right side witch could cause food to cook unevenly because the outer broil element does cycle on and off during the bake cycle. The customer was putting tinfoil on the oven liner bottom. I instructed the customer the issue of putting tinfoil on the bottom or covering the rack with foil. I showed them how to use the foil per the user manual instructions. The door shuts tight and has no heat loss. The oven cycles properly and is maintains the proper temps. I fixed the broil element so it does not hang down. No more issue found. Which the oven set to 350 it was averaging around 360. I lowered the temp by 5 degrees.
TD
Maple Plain, Minnesota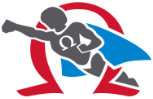 09/15/2021
Seth was great. Very knowledgeable and timely.
Overall Experience