Appliance Repair Loretto Minnesota
Omega Force Appliance Repair Rated 4.8 out of 5 stars based on 5 customer reviews
We serviced a
SAMSUNG DRYER
Model DV45K6500EV / A3
Near Loretto, MN 55357
The noise sounded like a bad bearing. I found the 2 rear rollers are bad. The right roller has actually come off the shaft. I replaced the 2 rear rollers with the new bearing style rollers.
We serviced a
FRIGIDAIRE DISHWASHER
Model FFBD2412SS2A
Near Loretto, MN 55357
Customer has two different issues motor making loud noise and leak. Found the motor is bad the gears are bad init and need to be replaced also leaking in the back at the sump and signs of it at the tube hose going to the top spray arm. Parts listed below need for repair. Ordered all parts from Dey and rescheduled 5304507087 tube 154728201 sump154246801 seal 154844301 motor; schdld next appmnt for 9/1 FRI !
We serviced a
KENMORE DRYER
Model 110.6140231
Near Loretto, MN 55357
Unit not tumbling. Disassembled unit and found the rollers were stuck. Also the belt was getting damaged from not tumbling correctly. Unit needs new rollers and belt Installed new repair kit. Reassembled and unit is now working properly. Used 4392065 from truck stock; used 1 4392065 (REBUILD KIT) from stock
We serviced a
SAMSUNG DISHWASHER
Model DW80F600UTS/AA
Near Loretto, MN 55357
"The customer said the dishwasher leaked two times, but when they ran it last night, it did not leak. I inspected the bottom spray arm and found food particles were stuck inside the holes. I cleaned out the little holes and jets on the bottom spray arm. I ran the dishwasher and after about a minute I open the door and noticed the bottom was full of suds. I dumped in vegetable oil and let it run to help cut the suds. I instructed the customer on soap usage and what type of soap to use. I let it run for about 10 or so minutes and it never leaked."
We serviced a
SAMSUNG DRYER
Model DV45K6500EV / A3
Near Loretto, MN 55357
I verify that the front felt seal was ripping down the center and sticking out. I removed the drum and then removed the old seal and glued the new one on. I ran the dryer for five minutes and it sounds good.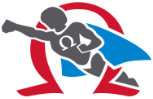 07/17/2023
He was very kind and pleasant to have in my home. Thanks for the great service.
Overall Experience
Mary C.
Loretto, Minnesota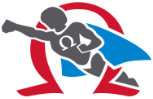 05/26/2022
Phil was great, very professional, prompt and friendly. He explained in detail the issues with my refrigerator and had great recommendations for future maintenance. Thanks for the good service!
Overall Experience
Phillip
Loretto, Minnesota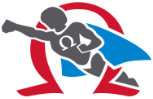 03/02/2022
Thanks for coming so quickly to repair our gas dryer!!! And you carried parts so you fixed dryer right away!!! So appreciated being able to use dryer right away!!!!
Overall Experience
Samsung Washer Repair
Loretto, Minnesota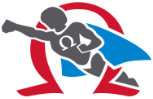 10/25/2021
Could not repair due to parts discontinued and costs for other parts, made more sense to buy a new one. Tech took the time to research for the parts while I was there and I felt he did what he could. Samsung front loader lasted only 8 years, will not purchase the same brand.
Overall Experience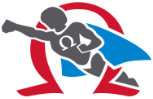 06/25/2021
Overall Experience