Appliance Repair Little Canada Minnesota
Omega Force Appliance Repair Rated 5.0 out of 5 stars based on 2 customer reviews
We serviced a
WHIRLPOOL DISHWASHER
Model WDT780SAEM1
Near Little Canada, MN 55117
"Giving F2E2 error. Took apart control panel and undid all the connections on the panel and the control board. When I got it all back together it works now. Noticed the control panel is warped. Customer will put some caulk in the area where theres a crack between the panel and the stainless steel. If it has problems again and they want it fixed Id quote them for a new user interface, main PCB and interface board. W10854221 and W10782657 and W10911311."
We serviced a
FRIGIDAIRE DISHWASHER
Model FFCD2418US1A
Near Little Canada, MN 55117
"Dishwasher not draining. Took apart sump assembly, no debris. Sucked 5 gallons of water through drain hose, no debris and its all clean. Checked where drain line connects, no debris. Drain pump sound good. Ran it four times and each time it filled and drained awesome. Looked up the model on MPH and the drain pump is a top replaced part. Quoted for pump, as it is something that frequently causes this issue. "
We serviced a
WHIRLPOOL DISHWASHER
Model WDT730PAHZ0
Near Little Canada, MN 55117
Replaced broken rack adjuster kit. Works great now. ; used 1 W10712394 (RACK ADJUSTER KIT) from stock
We serviced a
LG RANGE- GAS
Model LRG3081ST
Near Little Canada, MN 55117
The customers complaint is the oven will not bake. I started the oven and the bake ignitor just glows but never lighted the burner tube. I quoted the BB for the ignitor. I replaced the bake ignitor. The oven is heating up good. ; used 1 5303935066 (FLAT IGNITER) from stock
We serviced a
KITCHENAID REFRIGERATOR
Model KRFF707ESS01
Near Little Canada, MN 55117
Replaced handles and evaporator kit. Set adaptive defrost to every eight hours. Defrosted evap. Everything good to go now.
Beth and Mike Wolfe
Little Canada, Minnesota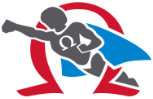 11/15/2022
We were very pleased. It is nice to deal with a family owned business. Nate was very good.
Overall Experience
Larry
Little Canada, Minnesota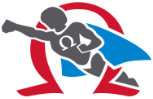 08/16/2022
I was extremely impressed with Phillip's professionalism and service.
Overall Experience