Appliance Repair Lakeville Minnesota
Omega Force Appliance Repair Rated 5.0 out of 5 stars based on 4 customer reviews
We serviced a
LG MICROWAVE
Model MV1610ST
Near Lakeville, MN 55044
Found that the control board is not sending out power. Also the blower fan is very loud when running. Would need control board and blower fan. Both parts are NLA.Control board# 6871w1s354A; blower 6549w1v013a; saved tckt
We serviced a
SAMSUNG DISHWASHER
Model DW80M9960UG
Near Lakeville, MN 55044
Getting 7c error which is waterwall position error and making loud grinding sound. Ordering parts and rescheduling.; ordrd 1 Dd97-00484a (Water wall assembly)
We serviced a
SAMSUNG REFRIGERATOR
Model RF261BEAESR/AA
Near Lakeville, MN 55044
Found that freezer is cold but barely freezing things and ice not being made. Also found that there was water underneath crisper drawer. I checked thermistor and it was reading about 29 degrees but the refrigerator showed -3. I plugged refrigerator back in and then it read correct. Im guessing a power surge happened and caused fridge to go wacky and now that its been reset it is reading correct temperature. He will keep an eye on it and if it continues to have incorrect temperature the control board would need to be replaced.I also quoted to add drain kit to fix the water underneath crisper drawer.now the fridge seems to be functioning normally. (They had a storm 2 weeks ago and was around that time the fridge was acting weird)
We serviced a
WHIRLPOOL WASHER TOP LOAD
Model WTW4815EW0
Near Lakeville, MN 55044
"Found that control board is bad. Water level sensor error and washer is continuously running drain pump. I went in test mode and tested other functions and when on spin mode heard that bearings are loud. Based on parts/labor costs, customer will purchase new washer."
We serviced a
WHIRLPOOL REFRIGERATOR
Model WRX986SIHZ00
Near Lakeville, MN 55044
Customer said that food was soft in freezer on Sunday and then customer unplugged and plugged unit back in and food was cold and freezer foods were frozen late Monday. As Im here refrigerator fresh food is cold at correct temperature and freezer foods are frozen and ice is being made. I went into service mode and checked all functions and is all working or passed.I check fresh food evaporator and there is no frost build up that could cause poor cooling per the service bulletin. All functions are working good. I cannot find any failure or anything wrong as Im here.What i suspect happened is that water spilled/overflow from the dispenser and water got into the Deli drawer board and that would cause weird things happen and when it dried up refrigerator is functioning normally. (Common issue of these symptoms)Customer will keep an eye on it and call back if problem persists.
Bilal Ali
Lakeville, Minnesota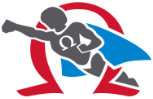 04/25/2022
Delton is amazing and talented. He helped us out with our washer dryer and then he fixed our washer dryer . The dryer is something that many techs could not properly fix . Delton fixed it by his correct diagnostics . Thanks delton and thanks omega force .you guys are amazing
Overall Experience
Polarwind
Lakeville, Minnesota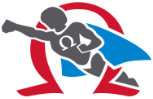 04/05/2022
OmegaForce kept me in the loop as they diagnosed the problem with my refrigerator, obtained the part, and scheduled the repair. The serviceman Delton arrived on time and was friendly and courteous. I don't know how this could have gone better.
Overall Experience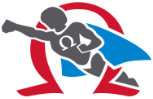 03/27/2022
Delton communicated well, was on time, and fixed our dryer in a timely fashion.
Overall Experience
David
Lakeville, Minnesota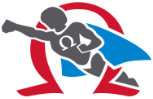 03/15/2022
Fantastic experience! I was put at ease by the issue being fixed and being told what to look out for in the future to hold off any other issues.
Overall Experience