Appliance Repair Lakeville Minnesota
Omega Force Appliance Repair Rated 4.9 out of 5 stars based on 14 customer reviews
We serviced a
LG REFRIGERATOR
Model LRFXC2416S/01
Near Lakeville, MN 55044
IFE error and ice in ice bucket is leaking though dispenser flap onto floor. I emptied ice maker bucket so it wont leak. Found that ice fan is weak and staggers the ice fan motor. Ice fan motor part looks like it only comes as part of the evaporator cover. Refrigerator is just over an year old. Customer will contact LG and see if they will do anything for them. I gave quote for whole freezer evaporator cover assembly.
We serviced a
SAMSUNG DRYER
Model DV448AGW/XAA
Near Lakeville, MN 55044
Found that gas coils are bad and not turning on gas for heat. Customer approved estimate. Replaced gas coils and cleaned out inside dryer of lint build up and taped up dryer vent. Tested and dryer is cycling heat normally and working good.
We serviced a
THOR++ COOKTOP++
Model HRT4806U
Near Lakeville, MN 55044
"Found that igntier for the griddle was broken. Must of broke in shipping. Replaced igniter, tested and griddle heats and is working good."
We serviced a
SAMSUNG WASHER
Model WF50K7500AV/A2
Near Lakeville, MN 55044
"Replaced main board and control now responds when pushing buttons but still wont start cycle. Getting inverter motor error. Needs inverter board also. Looks like something shorted, must of been reason it was tripping the breaker and shorted board.
We serviced a
SAMSUNG WASHER
Model WF50K7500AV/A2
Near Lakeville, MN 55044
Customer said that washer locked up and stopped with 58 minutes left and then no response. Customer said they unplugged washer and when plugging it back in caused breaker to trip in garage every time they plugged it in. They ran extention cord and washer now turns on but then has no response when pushing UI and door is still locked. I get power to board but then no response when pushing buttons to turning knob. Control board is bad and gave estimate for that but then i explained to customer that i dont think anything else is bad but not %100 until i get new board and able to test all other fucntions.Customer approved estimate for board. Ordering part and rescheduling.; ordrd 1 Dc92-01803l (Control board)
Janderso
Lakeville, Minnesota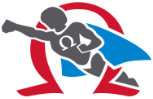 04/18/2023
Extremely prompt and personable. Great to run into a competent and professional person. Thank you!
Overall Experience
Amber
Lakeville, Minnesota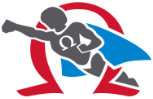 04/12/2023
Service was scheduled promptly and the received updates via text on arrival time of the technician. The repair process went smoothly and everything was explained clearly to us.
Overall Experience
Erin
Lakeville, Minnesota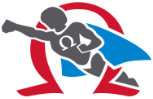 01/05/2023
Helpful and quick. Resolved issue.
Overall Experience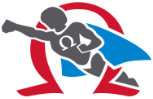 11/22/2022
Kept me updated on arrival time. Service was performed very efficiently. Technician explained in detail what was wrong. Even fixed other things. Would definitely recommend.
Overall Experience
Judy weidt
Lakeville, Minnesota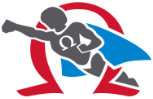 10/27/2022
Delton is knowledgable, explains things very well and did a great job.
Overall Experience