Appliance Repair Lakeville Minnesota
Omega Force Appliance Repair Rated 4.9 out of 5 stars based on 14 customer reviews
We serviced a
BOSCH DISHWASHER
Model SHP878ZD5N/01
Near Lakeville, MN 55044
"Customer said that dishwasher ran about 4-5 loads and then it started getting e:02 error and would trip the breaker. Customer had breaker off 6 days and turned it back on today and then dishwasher finished load. As im here I ran test and showed stored error of e:02 and e:07E02 is heater error but when I test the heater on pump it is good and when I run test cycle heater turns on.I called Bosch and they say to replace the zeolite (salt) assembly and control board.Thats a huge job and expensive parts. Also getting e:07 error stored error which is same issue as last time so im not sure if part i installed is a bad part as well?And while im here testing dishwasher is working.Im afraid that this will be a rabbit hole and very labor intensive for intermittent problems. How do we want to handle this? Looks like I have to split the bottom tub from the top to get the zeolite heater assembly out. If im doing this schedule 3 hours.PW give me a call on this one to figure it out. Maybe it was the zeolite salt tank from the start?Control board 12028526Zeolite heater 11028084Drying fan motor 12009748 (bad part?); saved tckt , states that autho needed"
We serviced a
SAMSUNG REFRIGERATOR
Model RF267AERS/XAA
Near Lakeville, MN 55044
"Evaporator cover still frozen. I tried to use steamer to pull it off and styrofoam is breaking and cracking. Will need to reschedule and refrigerator will need to be defrosted and thawed completely. Or order evaporator cover and charge extra DA97-07190FIf i try to pull it off anymore all the styrofoam will be broke and then will need to be replaced.Do we order evaporator cover DA97-07190F? I dont want to keep coming back over and over. Customer said that he defrosted it for several days but then plugged it back in he said recently. There was full bin of ice still in ice box so it must of froze back up.Customer said he will not plug it back in until we comeback.Please contact customer and reschedule customer again.; saved tckt , states that autho needed"
We serviced a
SAMSUNG REFRIGERATOR
Model RF267AERS/XAA
Near Lakeville, MN 55044
Customer not at home and needs to reschedule.; saved tckt
We serviced a
BOSCH DISHWASHER
Model SHP878ZD5N/01
Near Lakeville, MN 55044
Replaced dryer fan motor tested dishwasher works good.
We serviced a
GE REFRIGERATOR
Model GFE29HSDISS
Near Lakeville, MN 55044
Found that the freezer evaporator drain was clogged and froze the line so it woulf then defrost onto bottom of freezer and then eventually leak onto floor. I defrosted drain line and cleaned ice build up. Now drains correctly and no longer leaks. Refrigerator is working good.
Janderso
Lakeville, Minnesota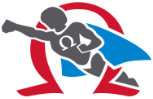 04/18/2023
Extremely prompt and personable. Great to run into a competent and professional person. Thank you!
Overall Experience
Amber
Lakeville, Minnesota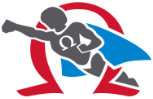 04/12/2023
Service was scheduled promptly and the received updates via text on arrival time of the technician. The repair process went smoothly and everything was explained clearly to us.
Overall Experience
Erin
Lakeville, Minnesota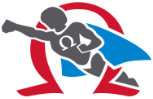 01/05/2023
Helpful and quick. Resolved issue.
Overall Experience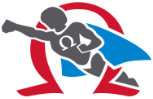 11/22/2022
Kept me updated on arrival time. Service was performed very efficiently. Technician explained in detail what was wrong. Even fixed other things. Would definitely recommend.
Overall Experience
Judy weidt
Lakeville, Minnesota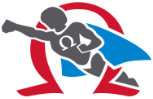 10/27/2022
Delton is knowledgable, explains things very well and did a great job.
Overall Experience