Appliance Repair Inver Grove Heights Minnesota
Omega Force Appliance Repair Rated 5.0 out of 5 stars based on 1 customer reviews
We serviced a
LG REFRIGERATOR
Model LFC22770SW/02
Near Inver Grove Heights, MN 55076
"Rhine frost building up in freezer. Found a big tear on the upper gasket. Quoted customer for new gasket. Door closes fine. Did have to adjust the bottom shelf so that drawers could slide correctly. Customer said it had warm temps after taking drawers out, and having door open, but its cooling and fans all running, compressor running, reliable parts has gasket.. ; saved tckt"
We serviced a
GE RANGE- ELECTRIC
Model JB620RF1SS
Near Inver Grove Heights, MN 55076
Replaced infinite switches for both front burners. Tested and no more crackling noise and elements are heating and working good.
We serviced a
MAYTAG DRYER- ELECTRIC
Model MEDB950YW0
Near Inver Grove Heights, MN 55076
"Found that idler wheel broke off but must of been running that way without wheel and belt on was shaft causing motor to over work and get weak and now it wont turn. Needs motor, belt, idler, belt switch. "
We serviced a
MAYTAG REFRIGERATOR
Model MBF2258XEW4
Near Inver Grove Heights, MN 55076
Room temp in the fresh food and teens in the freezer. Ended up finding an iceball 8 inches in diameter on the intake to the evaporator. Rest of the evaporator has no frost. Sealed system issue.
We serviced a
GE MICROWAVE
Model JVM3160DF4WW
Near Inver Grove Heights, MN 55076
Looks like microswitches might be bad but i went ahead and replaced them at no cost (maybe a bad microswitch) Tested and it is working good.Weird thing is that microwave power circuit is hooked up to a lot of other stuff the living room and half the kitchen. On a double 15 amp breaker. But customer said it only blows the breaker when door was opened/closed.Microwave is working good and not blowing breaker anymore as im here.; used 1 MICRO7 (3/16' MICROSWITCH) from stock
David
Inver Grove Heights, Minnesota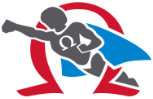 05/03/2022
He was great! Super knowledgeable, very professional!
Overall Experience