Appliance Repair Hanover Minnesota
Omega Force Appliance Repair Rated 4.8 out of 5 stars based on 5 customer reviews
We serviced a
LG WASHER FRONT LOA
Model WM3470HWA
Near Hanover, MN 55341
Unit was leaking from left corner found that the filter drain hose was leaking. ; ordrd 1 5214FR4006G (Hose)
We serviced a
MAYTAG WASHER TOP LOAD
Model MVWB835DW4
Near Hanover, MN 55341
The touch panel does not respond. I was able to put into a diagnostic cycle. I could only run the console test when I tried to run any other test it gave the f6e2 error. Thw tech sheet had me check many things but then is no help when the things I check checked on. The problem is either with the main board or console. I quoted the customer for each. They will call back if they want it repaired. Depending on witch part it is the total will be 460 or 490. F6-e2Control W11400681Panel control console W11112656; states that autho needed
We serviced a
FRIGIDAIRE REFRIGERATOR
Model PLRU1778ES0
Near Hanover, MN 55341
Customer had burn marks on back of the evap cover removed cover and noticed the defrost heat had fallen down. We remounted the heater. Which was giving the smell. Noticed the drain was plugged also. So water was dripping down. Fixed that also by clearing it. Advised customer that his unit looks like it has a sealed system issue. Only had a little frost on the left top corner. Everything was running but just wasnt building the correct frost pattern. Let customer know he might have a serious issue happening. Customer said they were going to look for new unit. Didnt charge any labor.
We serviced a
JENN-AIR MICROWAVE
Model JMV9169BAP
Near Hanover, MN 55341
"Wasnt heating and was running the turn top off on automatically when closing the door. Tested the magnetron and it was bad. Replaced magnetron and door switches. Everything is running great. ; used 1 2M248J (MAGNETRON), and 2 MICRO7 (3/16' MICROSWITCH) from stock"
We serviced a
JENN-AIR MICROWAVE
Model JMV9169BAP
Near Hanover, MN 55341
"Not heating, failed magnetron was found. We do not stock the needed mag. Parts attached please send to appropriate tech as my territory has changed. See attached quotes and notes. Please source parts and re-schedule with the customer he approved the generic mag. cap, and diode if needed.; ordrng 1 2m240ha (Magnetron) and 1 .95uF (Capacitor) and 1 Diode (Wb27x1160 generic)"
Catherine
Hanover, Minnesota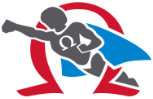 02/08/2022
Overall Experience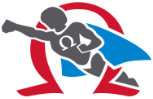 01/05/2022
Great work
Overall Experience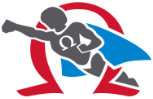 08/04/2021
Very polite and explained things well.
Overall Experience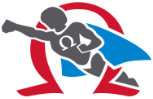 05/28/2021
Matt was great
Overall Experience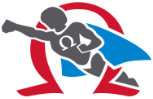 04/29/2021
Overall Experience