Appliance Repair Edina Minnesota
Omega Force Appliance Repair Rated 5.0 out of 5 stars based on 6 customer reviews
We serviced a
KITCHENAID DISHWASHER
Model KDTE334DSS0
Near Edina, MN 55436
"Replaced sump assembly, tested and no more leaks, all functions are working good."
We serviced a
KITCHENAID DISHWASHER
Model KDTE334DSS0
Near Edina, MN 55436
Found the Diverter seal is bad and leaking from there. I tried new seal but still leaking and will need sump assembly. Customer will think about it and call back if they want to proceed.If they call back the sump assembly will need to be ordered part# WPW10455261 .
We serviced a
SAMSUNG REFRIGERATOR
Model RF18HFENBSR/US
Near Edina, MN 55439
"Zero in freezer and 38 in ff, but recently they heard a loud grinding sound. Found that it was frosted over nicely on evaporator and in forced defrost the heater comes on great. But needed the drain kit. Steamed out the drains, and installed the drain kit. Works great. This is a Samsung French door repair. ; used 1 DA82-01415A (DRAIN KIT) from stock, states that autho needed"
We serviced a
LG REFRIGERATOR
Model LFX31925ST/08
Near Edina, MN 55436
"This is not a redo. Over 90 days. 312KRRE01526New issue. 39 in fresh food and 36 in freezer. Fans running. After 20 minutes of compressor and fans running, no frost on evaporator. The little bit of frost that was on there initially melted off quickly while the compressor was running. Please submit to AHS for sealed system work. ; O-emld tckt , states that autho needed"
We serviced a
DANBY REFRIGERATOR
Model DBC056D4BSSPR
Near Edina, MN 55436
"The customer said the fridge would over cool then display LO and beep. I called the Danby tech line. He said to replace the main rear control and temp sensor. He was a little hard to understand but these are what for part numbers he provided. Please build a quote and contact the customer to reschedule. May want to verify the part numbers. Rear main control Dg3-310Temp sensor Dg8-8; snapped 1 QuickPics, states that autho needed"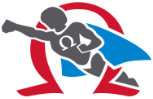 05/23/2022
Overall Experience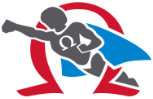 04/23/2022
Nate was professional, courteous, and super competent. Best service professional we have ever had in our home.
Overall Experience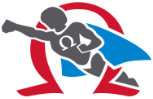 10/07/2021
Nate fixed the problem, had the replacement part on hand, and so impressed how promptly the job completed from initial phone call to repair, thank you!! I also appreciate how helpful and informative he was. Will definitely contact again for future appliance repair needs. Thank you!!
Overall Experience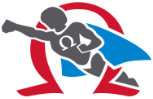 08/10/2021
Diagnosed our refrigerator problem and was able to fix it on the spot. Was far less money than I anticipated. Did not try to scam us. Honest and reliable, will use Omega again.
Overall Experience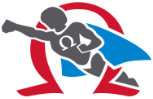 08/09/2021
Overall Experience