Appliance Repair Coon Rapids Minnesota
Omega Force Appliance Repair Rated 5.0 out of 5 stars based on 1 customer reviews
We serviced a
FRIGIDAIRE RANGE- ELECTRIC
Model FEF303CWG
Near Coon Rapids, MN 55433
"Customer complaint is, OVEN NO HEAT. Inspected and tested. Found the bake element has failed. Needs a new element. . ; ordrd 1 316075103 (Bake element)"
We serviced a
KENMORE DRYER- GAS
Model 110.7022251
Near Coon Rapids, MN 55433
"Customer complaint is, THE DRYER HAS A GAS SMELL WHEN YOU GET THE CLOTHS OUT. SMELL IT IN THE FABRIC. Customer just moved in and has been painting and staining. They said the clothes almost smell like gasoline when they pull them out of the dryer, but dont smell it in the air outside the dryer. Turned dryer on and watched it cycle for about 15 minutes and it was working perfectly and cycling between 215F and 115F. Looks like the dryer is just burning the fumes in the air."
We serviced a
SAMSUNG REFRIGERATOR
Model RF25HMEDBSR/AA
Near Coon Rapids, MN 55433
"Customer complaint is, FF NO COOL. Customer said the ice maker stopped working a little before they noticed it wasnt cooling. Inspected and tested. Refrigerator was unplugged and defrosted when I got here. I removed the FF evaporator cover and both sensors, defrost heater and fan all tested good. Both sensors tested good from the board as well. There was some water on the floor of the FF compartment. I think the drain was frozen. Quoted customer $329. to install new drain kit. Customer approved repairs. Installed new drain kit and tested. Customer did not want to install the ice maker kit because of cost. Refrigerator is now fixed. ; used 1 DA82-01415A (DRAIN KIT) from stock"
We serviced a
GE WASHER FRONT LOA
Model WCVH6800J3WW
Near Coon Rapids, MN 55433
"The washing machine will fill with water lock the door but it never agitates. I put it into a spin cycle wash machine drain the water and the tub moved for a few seconds counter clockwise and then stopped. In diagnostic mode I was getting the error code E 46 which is a motor fault error. I tested the motor windings, the Winings test good but the motor sensor tested open. I called GE tech line to verify and he said I need a motor and an inverter. We ran spin test T11 and it was acting like a bad inverter. Tech line advised replace both parts. I quoted the customer BB for parts. The inverter shows NLA and the cost was around thousand. The customer will replace the washer. Inverter WH12X10519Motor WH20X10028"
We serviced a
WHIRLPOOL REFRIGERATOR
Model WRF736SDAM13
Near Coon Rapids, MN 55433
"Customer complaint is, TEMPS OFF IN FF. Customer has been having a issue with the freezer evaporator freezing up for years. Inspected and tested. Found the defrost bimetal is open. Needs a new defrost harness. . Parts on order. ; ordrd 1 WPW10514110 (Defrost harness) and 1 WP67006337 (Fan blade)"
Suzzi
Coon Rapids, Minnesota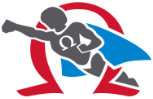 04/28/2022
This company is alway great. The customer service, the promptness, quality of work, & price. I highly recommend them. Thank you!
Overall Experience