Appliance Repair Cold Spring Minnesota
Omega Force Appliance Repair Rated 5.0 out of 5 stars based on 1 customer reviews
We serviced a
MAYTAG WASHER TOP LOAD
Model A282
Near Cold Spring, MN 56320
"Wont spin bad smell like burning. Failed transmission. "
We serviced a
GE RANGE- ELECTRIC
Model JTS5000SNISS
Near Cold Spring, MN 56320
Light wont turn off. I found the unit in sabbath mode. I turned off sabbath mode and reset the wall oven. The light worked perfect while I was on site. There were to error codes according to SmartHQ so I reset the unit. The wall oven is working as designed.
We serviced a
WHIRLPOOL DRYER- ELECTRIC
Model WED9550WW1
Near Cold Spring, MN 56320
Customers concern is the dryer wont start anymore after it made a horrible noise for a couple weeks. Upon arrival and inspection I found the idler pulley had completely fallen off and the belt wasnt hooked up anymore. The unit was dirty so we cleaned it and then installed a new idler and it began to tumble and start great. We watched temperatures and they sort into the 250s before we shut it off. I cleaned the vent from the outside and the inside is this one was tricky. There isnt great airflow but temperatures look great it seems to cycle between about 112?F and 190?F. The dryer is now fixed.; used 1 279640 (ROLLER) from stock
We serviced a
KENMORE RANGE- GAS
Model 790.785794
Near Cold Spring, MN 56320
Customers concern with the range is that it doesnt light consistently the flame burns out when its on low. Upon arrival and inspection I found that there was heavy buildup in the orifices and the burner caps needed to be cleaned. I educated the customer on how to do this herself going forward and cleaned all four burners and tested them. I also adjusted all four burners as they all seemed a little too low intended to want to blow out. The range is now fixed.
We serviced a
FRIGIDAIRE REFRIGERATOR
Model NOTAVAILABLE
Near Cold Spring, MN 56320
Moisture and frost in the freezer. The door would not close. I defrosted the fridge but found it was actively leaking water from the rear cover. This is a manufacturer defect and is not repairable. I talked with the customer she will replace the unit. We defrosted to get her by short term.; (serial indicated as 'NotAvailable' so system created UIS w/pseudo #)
Ann
Cold Spring, Minnesota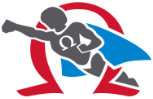 09/27/2022
Seth was friendly helpful honest, patiently stuck around to answer ALL of my questions and give advice.
Overall Experience