Appliance Repair Cold Spring Minnesota
Omega Force Appliance Repair Rated 5.0 out of 5 stars based on 2 customer reviews
We serviced a
BOSCH DISHWASHER
Model SHX46A02UC/21
Near Cold Spring, MN 56320
"The dishwasher is running too long, and not drying. The dishwasher has 2 failures. The heater has failed and the circulation pump is weak it is not spraying out the upper spray arms. Please check with autho we need 2 slots and 00480317 - heater, 00442548 - pump. The total exceeds authorized.. ; saved tckt , states that autho needed"
We serviced a
HOTPOINT DRYER
Model DLB6850TALWH
Near Cold Spring, MN 56320
Not drying well. The front cover was loose and not sealing. I replaced the missing body screw and the vent pressure jumped from 4mph to 12mph. The unit is not tumbling at speed. The motor is old and tired. The owner was not willing to spend much money so I sealed it up and he will use it as is.
We serviced a
GE DISHWASHER
Model GDT550PYR3FS
Near Cold Spring, MN 56320
"Install dishwasher. The cabinet was not big enough for the unit her husband will modify it. I hooked up and installed the dishwasher but could not seat it in the cabinet. It ran great no leaks. Noted issues the plumbing is not graded correctly, the drain plumbing nipple size was incorrect, and the cabinet was too small for the dishwasher."
We serviced a
WHIRLPOOL WASHER
Model WFW85HEFC1
Near Cold Spring, MN 56320
"Customer complained to get an error code at the spin cycle. Upon arrival and inspection I looked up the Error codes and found an F9E1 which is a long drain code. I found an F3E1 code, Who is also an F5 E2 code stored. I reset codes and found it would not drain. I pulled the unit and uninstalled it and check the filter I found the filter was plugged with miscellaneous clothing items. I remove them and re-tested it clearing the error codes. The washer finished service diagnostic mode perfectly and drained as it should. The washer is now fixed."
We serviced a
FRIGIDAIRE REFRIGERATOR
Model FFHS2322MS9
Near Cold Spring, MN 56320
Freezing everything in the fridge. The control board would not respond or go into test mode or forced defrost. I did a refrigeration test and it was good. I quoted a control board. They declined the repairs.
Emma Johnson
Cold Spring, Minnesota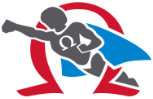 01/06/2023
Very knowledgeable and showed me in a way I could understand
Overall Experience
Ann
Cold Spring, Minnesota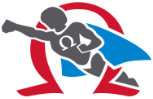 09/27/2022
Seth was friendly helpful honest, patiently stuck around to answer ALL of my questions and give advice.
Overall Experience