Appliance Repair Champlin Minnesota
Omega Force Appliance Repair Rated 5.0 out of 5 stars based on 23 customer reviews
We serviced a
KITCHENAID REFRIGERATOR
Model KRFC704FBS00
Near Champlin, MN 55316
Today I replaced the fresh food ice maker. I reset the power and then ran the ice maker.
We serviced a
WHIRLPOOL WASHER
Model WTW7500GW0
Near Champlin, MN 55316
We verified the lid corners were broken. I replaced the lid . Tested operation all good.
We serviced a
BOSCH WASHER
Model WFMC3200UC/01
Near Champlin, MN 55316
The washer will fill with water but the motor never kicks in. I put the washer into test mode and I got the f12 motor error. The motor does not run in any cycle. The motor control 00436461 is showing discontinued. The customer would like the part researched to see if its available anywhere. ; states that autho needed
We serviced a
KENMORE DISHWASHER
Model 665.13693N411
Near Champlin, MN 55316
"The dishwasher fills with water it just does not pump the water to wash dishes. I found the wash pump is bad. The front lower rack wheels are also falling off. I quoted for the whole repair. I replaced the wash motor and lower rack front wheels. I ran and tested the dishwasher in service mode and its working great.
We serviced a
GE REFRIGERATOR
Model GFD28GYNCFS
Near Champlin, MN 55316
The customer complaint was the fresh food lights are not working and the door alarm keeps going off. Today the lights are on and working and the display is not flashing the alarm. The customer also said the fresh food temps have been warmer than normal but its set to 34. He said the temps have been 38-40. I placed the my thermal couple in the fresh food and waited 15 minutes to take temps. While I waited to hooked up the Newfi tool to get codes. The most recent fault detected was for the fresh food doors open for more than 60 minutes 3 days ago. I cleared the codes and ran the firmware update. The fresh food temp was stabilized around the low 35s. I ran the firmware update and cleared codes. I ran the fans and the fans are working good as well.
Jeff h.
Champlin, Minnesota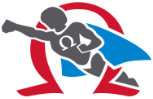 08/25/2023
Appreciated prompt response and thorough explanation of diagnosis completed by Phillip. Great customer service!
Overall Experience
Bruce
Champlin, Minnesota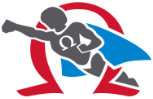 07/21/2023
Very thoughtful, diligent, fixed our ice maker which was challenging Timely Highly recommend
Overall Experience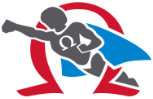 05/17/2023
Matt was receptive to our concerns about a gas smell coming from around the dryer and checked it out completely aleiveating our concerns
Overall Experience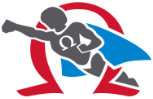 05/10/2023
Very informative on everything that was going on! Repair was done in a timely fashion and now everything works great
Overall Experience
Linda
Champlin, Minnesota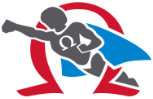 04/28/2023
Prompt, knowledgeable, and informative.
Overall Experience