Appliance Repair Buffalo Minnesota
Omega Force Appliance Repair Rated 5.0 out of 5 stars based on 3 customer reviews
We serviced a
LG WASHER FRONT LOA
Model WM3270CW
Near Buffalo, MN 55313
Wont start. Unit will not drain completely so it will not start or move forward and complete cycle. This unit is stacked in the hallway needs a drain pump. It also has a failing rear main bearing. The customer declined repair he will replace it
We serviced a
FRIGIDAIRE REFRIGERATOR
Model FGHB2866PFGA
Near Buffalo, MN 55313
"Not cooling, missing digits on the UI and no ice. On arrival inspection I found the ice room was frozen up and 25?F. This unit has the evaporator drain manufacturing defect that causes it to get too warm melt out then make ice for a while then freeze back up. There is no known fix for this defect. The user interface is missing a few digits on the display. Its still working and functioning fine but I quoted replacement anyways. This customer has a new leaf home appliance warranty and will be working with them to see if they cover."
We serviced a
GE REFRIGERATOR
Model GWE19JGLNFWW
Near Buffalo, MN 55313
Customer complaints freezer got warm first than the fridge. Upon arrival and inspection the compressor was running the evaporator fans were running the condenser fan was running but it was warm inside. This unit has a failed sealed system.. Please transfer; saved tckt
We serviced a
KENMORE DRYER- GAS
Model 11076812690
Near Buffalo, MN 55313
"Customer complains the dryer makes noise when it tumbles. I found the support rollers were bad and squeaked. I installed a dryer repair kit and tested the dryer. The coils failed to open after a few cycles I replaced them. The dryer is now fixed. The start winding makes a momentary noise during start up but it quiets instantly there are no additional failures the unit runs great.; used 1 4392065 (REBUILD KIT), and 1 5303931775 (COIL KIT) from stock"
We serviced a
FRIGIDAIRE DISHWASHER
Model TH70414497
Near Buffalo, MN 55313
The customer complains that since she had Internet installed in her home her dishwasher is stopped working. Upon arrive on inspection I found the dishwasher had been leaking for a very long time. There was white furry and black mold everywhere. I took pictures and assessed and found that her house is ungrounded. The plugs that her washer and dishwasher are on or not grounded. The dishwasher will turn on and begin to work when plugged in but it is unsafe to do so. The dishwasher was improperly installed with a two prong cord that is ungrounded as well as it being far too small to provide power to the unit safely. I advise the customer to work with her home owners insurance and file a claim. I am unable to go back to this work site until the mold mitigation is complete. I have a serious black mold allergy. Advise customer to not use either her washer or her dryer on ungrounded circuit as this could cause electrocution issues for her family.; saved tckt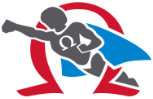 06/24/2022
Seth was very helpful and knowledgeable! Thank you!
Overall Experience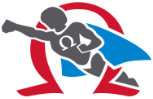 06/08/2022
Seth was very prompt just showing up for the job. Answered all my questions. Also gave me some advice on how to keep my dryer safe, which was appreciated. A very, very polite and nice men. If I need service in the future you will be my go-to company. The dryer sounds as good as new
Overall Experience
Just Joe
Buffalo, Minnesota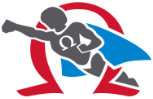 04/26/2022
There was some odd issues with my clothes washer. Seth came out here to troubleshoot and discover the solution. We spoke together about it and he invested his expertise to find the solution to save my machine! His work was all professional and it was fixed up fast! He has great skills and service! With any other breakdown parts of the future, I will be sure to call the best! Seth was way awesome!
Overall Experience