Appliance Repair Becker Minnesota
Omega Force Appliance Repair Rated 4.6 out of 5 stars based on 10 customer reviews
We serviced a
JENN-AIR DISHWASHER
Model JDB1100AWW
Near Becker, MN 55308
"Rack is hitting loose metal. The tub has fallen apart, it leaks and impedes lower rack usage. "
We serviced a
WHIRLPOOL WASHER
Model WFW9450WW00
Near Becker, MN 55308
"Customer complaint is, WONT DRAIN. Inspected and tested. Found the filter was plugged solid. Cleaned out drain filter and tested. Washer is now draining and working great. Washer is now fixed."
We serviced a
WHIRLPOOL DRYER
Model WED9450WW1
Near Becker, MN 55308
"Customer complaint is, NOT DRYING. Inspected and tested. Bulkhead is packed full of lint. Dryer heat got up to 270F before it shut off. Airflow on outside of house is only 11mph and back of dryer is 26mph. The vent is really long and needs to be cleaned. Cleaned out bulkhead and dryer vent. Tested and dryer is heating great and cycling between 215F and 135F and airflow on outside of house is now 26mph. Dryer is now fixed."
We serviced a
GE REFRIGERATOR
Model PFE28RSHGSS
Near Becker, MN 55308
The customer complains that the temperatures arent consistent and they feel like the fresh food section is in behaving. Customer also complained that her water does not dispense. Upon arrival and inspection I found the filter was damaged. I installed the filter bypass per GEs instructions and the system worked fine she needs a new filter. I hooked up and viewed the Smart HQ data and found that the fresh food section seem to be defrosting about every four hours. All four control boards needed a software update and one of the boards noted a change to the defrost programming and how often and for how long to defrost it. I checked the fan and it worked great I checked the heater and it worked great the temperatures looked right on course for what I was saying inside it. I installed the software updates I could find no issues outside of the defrost programming that mightve been suspect but that issue was addressed in the release notes as something that was repaired by this firmware update
We serviced a
KENMORE DISHWASHER
Model 66512413N412
Near Becker, MN 55308
The dishwasher is leaking. I found the dishwasher is leaking from the sump assembly seal. To repair the unit I would need part number W10902307. There is extensive cabinetry and floor damage. I found the whole lower bank of kitchen cabinets showed damage on the outside wall. The water leaked through into the basement as well. The customer will be making a homeowners insurance claim and asked that we hold off on scheduling repairs until she works with them. It is not her intention to reinstall that old dishwasher that has caused the damage in her kitchen once its Restored.; saved tckt
Josh Hunter
Becker, Minnesota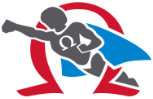 12/02/2022
Overall Experience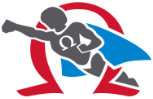 09/13/2022
Extremely helpful
Overall Experience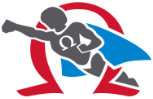 07/02/2022
Seth did an awesome job of diagnosing the issue and making the correct fix. His attention to detail and approach to customer service was excellent.
Overall Experience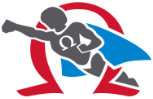 04/07/2022
Seth made sure he identified my concern and was able to put my mind at ease due to his extensive knowledge. Thank you!
Overall Experience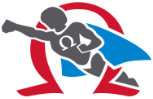 11/09/2021
Overall Experience