BACKSTORY
I'm Adam, and I am so thrilled to be the newest technician joining the Omega Force team! I live in the North Metro with my lovely wife, Nadia, our two daughters and one more baby on the way.  Our big, goofy lab also fights for my attention. 
Before joining Omega Force I worked in the collision industry. I used to paint anything from cars, motorcycles, to semi trucks. I love to do anything outdoors, including hiking, fishing, and hunting. I also love to cook and smoke different types of meat. BBQ anyone?? I also like to volunteer at my church, which is where I met Phil several years ago. 
MISSION PROFILE
I am so excited to be part of a company that has such great core values, and is a business that can be trusted. No one likes when their appliance breaks, but I am excited to be able to provide excellent service to make the experience less painful. Dare I even say a little fun? I always strive to give 100% to what I do. I want my customers to not hesitate for who to call should another appliance break down. 
Omega Force Appliance Repair Rated 5.0 out of 5 stars based on 92 customer reviews
We serviced a
WHIRLPOOL WASHER
Model WTW4800BQ0
Near Minnetonka, MN 55305
But came loose on pulley again. Removed nut and added some blue thread locker. Then retightened nut. If it comes loose again we will need a new pulley. Will be to chewed up.
We serviced a
DACOR++ VENT HOOD
Model RV30W
Near Hopkins, MN 55305
Installed touch panel from last diagnosis. Once installed tested every button everything is working great. Reassembled unit and tested again. Unit is now working properly installed DE81-09578A
We serviced a
LG DRYER
Model DLE7000W
Near Excelsior, MN 55331
Had electrician out for the outlet and the fixed the breaker but still no heat. I pulled the unit out and it sparked found the 4 plug cord the line 1 black is burnt up and busted now. Ordering new cord and rescheduled; used 1 CORD-4PRONGDRYER (84621 4 PRONG DRYER CORD) from stock
We serviced a
MAYTAG WASHER
Model MHW7100DW0
Near Waconia, MN 55387
Door was stuck. Customer has a dog grooming business. Said they had a bunch of hair get stuck in the drain pump before and not drain and door lock stay locked. I found the water had drained checked the filter and it looked clean. Unlocked door manually and then tested to see if the door lock is failing. Everything is working properly now. If it happens again please order door lock WPW10443885
We serviced a
GE MONOGRAM++ REF BUILT IN++
Model ZISB420DKB
Near Chaska, MN 55318
Installed new light from last diagnosis and its the same. It only has one light on the bottom that shines up. So installed back the original light and reassembled. Unit is working properly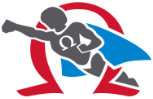 01/28/2023
Overall Experience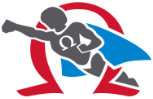 01/28/2023
Adam was personable, help and very competent.
Overall Experience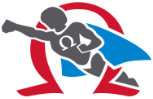 01/26/2023
Overall Experience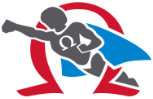 01/24/2023
Overall Experience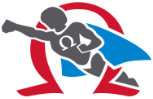 01/20/2023
Adam is the best. Very helpful and provides options.
Overall Experience