BACKSTORY
Hello, I'm Seth Jankovsky. I live in Paynesville, MN with my wife of 19 years Hannah, and our 11 great kids, who range in age from 18 down to 1 My personal journey has taken me through a lot of interesting turns, but I've always been about serving and fixing things. I began learning the art of auto repair at the age of 13, which launched a long run as a mechanic. I've worked as a software release engineer for Home Depot Corporate, earning platinum level customer service awards. I even spent time as a commercial coffee vending and repair technician fixing stuff like brewers and cappuccino machines before transitioning to home and commercial appliance repair. Along the way, I earned a BA in theology and multicultural studies, then served in the mission field (World Vision) in East Africa where I was coordinating programs, training missionaries, teaching, writing, and publishing. Family time is #1 for us. We love to travel and find adventure wherever we go, and in whatever we're doing – whether it's a trip to the pet store or designing, making, and flying kites together. Hannah home-schools our kids, and we've transformed our yard into a "food forest" where we grow onions, garlic, chives, peppers, rhubarb, berries, and lots of things we can use and eat.
MISSION PROFILE
I love being in a position to help people. Integrity is a big deal to me. I love that Omega Force is about doing the right thing, going the extra mile, and doing what's right by the customer no matter what. My "superpower" is that I notice everything. (I can help you find your car keys, if you like.) I'm also heavily ADHD (that's a superpower, right?), so working with lots of people in a lot of situations with lots of different challenges occupies my mind, excites me, and helps me focus my energy.
Omega Force Appliance Repair Rated 4.9 out of 5 stars based on 234 customer reviews
We serviced a
SAMSUNG DISHWASHER
Model DW80N3030UW
Near Sartell, MN 56377
Not draining. The drain runs 20 ft and lifts 40+ inches. The drain needs to be properly ran with corrugated hose. I quoted re-running the line but they decline and will fix it themselves.
We serviced a
FRIGIDAIRE REFRIGERATOR
Model FRFS2823AW1
Near Sartell, MN 56377
"Customer had turned off the icemaker, I showed her how to turn it back on. The fridge is less than a year old she needs to get service from Frigidaire."
We serviced a
SAMSUNG DRYER
Model DVE45N5300V/A3
Near Waite Park, MN 56387
"Drum wont turn. Upon arrival and inspection I found three bad support rollers, and it was full of hair. I cleaned the unit and replaced all four support rollers. The dryer is not working as designed.
We serviced a
BOSCH DISHWASHER
Model SHXM88Z75N/20
Near St. Cloud, MN 56301
I installed the new facia and tested the dishwasher. The new facia is installed.
We serviced a
SAMSUNG REFRIGERATOR
Model RF4287HARS
Near Annandale, MN 55302
"I installed her part, she wanted no diagnostic work done just an installation.
Poppy
Waite Park, Minnesota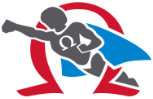 05/25/2023
Technician was timely, friendly and informative. Clear communication throughout entire process of scheduling and pricing. 10/10 will recommend to anyone! Best repair service we have ever had!
Overall Experience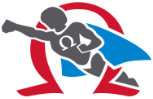 05/22/2023
Nice guy. Did a good job and very informative
Overall Experience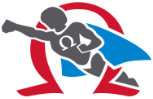 05/18/2023
Friendly and knowledgeable service!
Overall Experience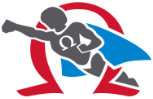 05/17/2023
Excellent and speedy service.
Overall Experience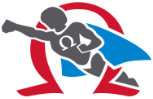 05/16/2023
Seth was very professional and very knowledgeable. He communicated exactly what he found the issue to be and what he felt needed to be done to fix it. Thank you Seth.
Overall Experience