BACKSTORY
Hello, I'm Seth Jankovsky. I live in Northwest of the Twin Cities metro area with my wife of 17 years Hannah, and our nine great kids, who range in age from 16 down to 1. My personal journey has taken me through a lot of interesting turns, but I've always been about serving and fixing things. I began learning the art of auto repair at the age of 13, which launched a long run as a mechanic. I've worked as a software release engineer for Home Depot Corporate, earning platinum level customer service awards. I even spent time as a commercial coffee vending and repair technician fixing stuff like brewers and cappuccino machines before transitioning to home and commercial appliance repair. Along the way, I earned a BA in theology and multicultural studies, then served in the mission field (World Vision) in East Africa where I was coordinating programs, training missionaries, teaching, writing, and publishing. Family time is #1 for us. We love to travel and find adventure wherever we go, and in whatever we're doing – whether it's a trip to the pet store or designing, making, and flying kites together. Hannah home-schools our kids, and we've transformed our yard into a "food forest" where we grow onions, garlic, chives, peppers, rhubarb, berries, and lots of things we can use and eat.
MISSION PROFILE
I love being in a position to help people. Integrity is a big deal to me. I love that Omega Force is about doing the right thing, going the extra mile, and doing what's right by the customer no matter what. My "superpower" is that I notice everything. (I can help you find your car keys, if you like.) I'm also heavily ADHD (that's a superpower, right?), so working with lots of people in a lot of situations with lots of different challenges occupies my mind, excites me, and helps me focus my energy.
Omega Force Appliance Repair Rated 4.9 out of 5 stars based on 127 customer reviews
We serviced a
KENMORE DRYER- ELECTRIC
Model 11086742701
Near Clear Lake, MN 55319
Failed belt and idler was found unit would not start. I installed a dryer repair kit and cleaned the dryer. It is now fixed. Note I found a few other issues in the dryer mainly a loose crossmember causing the control board spark in ark to the lid and a loose heater. I rectified those while I was inside.; used 1 4392067 () from stock
We serviced a
WHIRLPOOL REFRIGERATOR
Model WRF535SMBB00
Near Big Lake, MN 55309
Ice maker is not calling for water. I checked the supply and it vended water. I replaced the ice maker and it filled with water as it should. The icemaker is now fixed. ; used 1 W10884390 (ICEMAKER) from stock
We serviced a
KENMORE DRYER- GAS
Model 11076812690
Near Buffalo, MN 55313
"Customer complains the dryer makes noise when it tumbles. I found the support rollers were bad and squeaked. I installed a dryer repair kit and tested the dryer. The coils failed to open after a few cycles I replaced them. The dryer is now fixed. The start winding makes a momentary noise during start up but it quiets instantly there are no additional failures the unit runs great.; used 1 4392065 (REBUILD KIT), and 1 5303931775 (COIL KIT) from stock"
We serviced a
GE DRYER- ELECTRIC
Model PTDS850EM0WW
Near Clear Lake, MN 55319
"Display UI is unresponsive and unit is loud during spin. I quoted replacement of rollers and logic board. ."
We serviced a
ADMIRAL DRYER- ELECTRIC
Model AED4675YQ1
Near Big Lake, MN 55309
"Not heating, failed vent caused the thermal fuse to blow. I replaced it and tested and the dryer would not heat. The timer has to be held in tension for heat. Part is on order. ; used 1 WP3392519 (THERMAL FUSE) from stock, ordrd 1 W11043389 (Timer)"
Brian Junkermeier
Richmond, Minnesota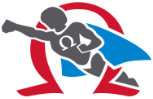 05/13/2022
Overall Experience
Dreamrdug
Saint Joseph, Minnesota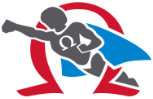 05/03/2022
While Seth was unable to resolve the issue with our machines, he certainly gave it his best shot and provided information on what to do next. He arrived on time, was most courteous and professional, and it was a pleasure to have him in our house. If a follow up call is required, we would love to have Seth back on the job.
Overall Experience
Span
St. Cloud, Minnesota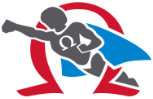 04/29/2022
Seth was very professional and courteous. Also made sure everything was back in its place like he was never there!
Overall Experience
Just Joe
Buffalo, Minnesota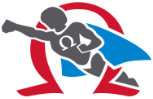 04/26/2022
There was some odd issues with my clothes washer. Seth came out here to troubleshoot and discover the solution. We spoke together about it and he invested his expertise to find the solution to save my machine! His work was all professional and it was fixed up fast! He has great skills and service! With any other breakdown parts of the future, I will be sure to call the best! Seth was way awesome!
Overall Experience
BW
Sauk Rapids, Minnesota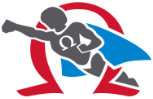 04/18/2022
Seth explained the issues and costs associated with my washer and dryer. He did not pressure me as to what decision I should make. I would recommend him to friends and family.
Overall Experience