BACKSTORY
Hello, I'm Seth Jankovsky. I live in Paynesville, MN with my wife of 19 years Hannah, and our 11 great kids, who range in age from 18 down to 1 My personal journey has taken me through a lot of interesting turns, but I've always been about serving and fixing things. I began learning the art of auto repair at the age of 13, which launched a long run as a mechanic. I've worked as a software release engineer for Home Depot Corporate, earning platinum level customer service awards. I even spent time as a commercial coffee vending and repair technician fixing stuff like brewers and cappuccino machines before transitioning to home and commercial appliance repair. Along the way, I earned a BA in theology and multicultural studies, then served in the mission field (World Vision) in East Africa where I was coordinating programs, training missionaries, teaching, writing, and publishing. Family time is #1 for us. We love to travel and find adventure wherever we go, and in whatever we're doing – whether it's a trip to the pet store or designing, making, and flying kites together. Hannah home-schools our kids, and we've transformed our yard into a "food forest" where we grow onions, garlic, chives, peppers, rhubarb, berries, and lots of things we can use and eat.
MISSION PROFILE
I love being in a position to help people. Integrity is a big deal to me. I love that Omega Force is about doing the right thing, going the extra mile, and doing what's right by the customer no matter what. My "superpower" is that I notice everything. (I can help you find your car keys, if you like.) I'm also heavily ADHD (that's a superpower, right?), so working with lots of people in a lot of situations with lots of different challenges occupies my mind, excites me, and helps me focus my energy.
Omega Force Appliance Repair Rated 4.9 out of 5 stars based on 248 customer reviews
We serviced a
KENMORE TRASH COMPACTOR
Model n/a
Near Annandale, MN 55302
Not working. No power at the source. They need an electrician for the outlet. I moved the power source and it is working great now.
We serviced a
WHIRLPOOL DISHWASHER
Model WDTA50SAHZ0
Near St. Cloud, MN 56301
I swapped the sump and pump that were leaking and tested the dishwasher. It is now fixed and working great.
We serviced a
AMANA WASHER
Model NTW4516FW0
Near Waite Park, MN 56387
"Water leaking, oil and water are leaking from the seal. She will replace it, she does not love the washer."
We serviced a
LG WASHER
Model WM2050CW
Near Saint Joseph, MN 56374
Leaking. I found evidence off too much soap and leaking from the dispenser and vent. I watched a speed wash and there was a ton of suds. I talked with her about soap usage and using the tub clean function.
We serviced a
GE REFRIGERATOR
Model PYE22KYNFS
Near Annandale, MN 55302
"Not cooling thawed food 3 separate times. the ice in the door cavity melted 2 times leaving water all over the floor. I spoke with Jerry at tech case 10657815. He was not concerned by the troubling 70 deg temps during the defrost cycle, or the high temps. I could not find any specific evidence of a sealed stem failure but it sounded like it to me and Jerry as well. Please transfer ; saved tckt"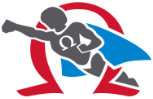 07/26/2023
Overall Experience
Buffalo Dad
Buffalo, Minnesota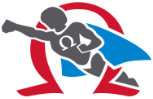 07/21/2023
Seth is the best. Very courteous and professional. He pin pointed the problem immediately and got our dishwasher working in minutes. Thank you.
Overall Experience
Gordon
St. Cloud, Minnesota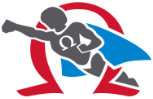 07/19/2023
we are very pleased with the service we received. He explained everything was very courteous. He seemed to be very knowledgeable. We would definitely recommend you to our family and friends
Overall Experience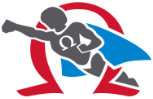 07/11/2023
Seth is knowledgeable and informative. He repaired my dishwasher and took extra time to explain necessary maintence. I would highly recommend Seth.
Overall Experience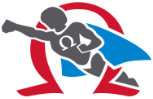 07/10/2023
Very friendly and knowledgeable
Overall Experience