BACKSTORY
Hello, I'm Seth Jankovsky. I live in Paynesville, MN with my wife of 19 years Hannah, and our 11 great kids, who range in age from 18 down to 1 My personal journey has taken me through a lot of interesting turns, but I've always been about serving and fixing things. I began learning the art of auto repair at the age of 13, which launched a long run as a mechanic. I've worked as a software release engineer for Home Depot Corporate, earning platinum level customer service awards. I even spent time as a commercial coffee vending and repair technician fixing stuff like brewers and cappuccino machines before transitioning to home and commercial appliance repair. Along the way, I earned a BA in theology and multicultural studies, then served in the mission field (World Vision) in East Africa where I was coordinating programs, training missionaries, teaching, writing, and publishing. Family time is #1 for us. We love to travel and find adventure wherever we go, and in whatever we're doing – whether it's a trip to the pet store or designing, making, and flying kites together. Hannah home-schools our kids, and we've transformed our yard into a "food forest" where we grow onions, garlic, chives, peppers, rhubarb, berries, and lots of things we can use and eat.
MISSION PROFILE
I love being in a position to help people. Integrity is a big deal to me. I love that Omega Force is about doing the right thing, going the extra mile, and doing what's right by the customer no matter what. My "superpower" is that I notice everything. (I can help you find your car keys, if you like.) I'm also heavily ADHD (that's a superpower, right?), so working with lots of people in a lot of situations with lots of different challenges occupies my mind, excites me, and helps me focus my energy.
Omega Force Appliance Repair Rated 4.9 out of 5 stars based on 183 customer reviews
We serviced a
FRIGIDAIRE DRYER
Model FFLG3900UW1
Near Melrose, MN 56352
Dryer will not start it just flashes. Upon arrival and inspection I found that Marys handyman had tried to fix it and replaced a bunch of control boards. I tried to get the unit to communicate between control boards but it would not. I walked through the system step-by-step till I found a Loose connector. When I put the unit all back together it started and ran perfectly. I tested both the washer in the dryer since its a laundry center
We serviced a
SAMSUNG DRYER
Model DVE54R7200V/A3
Near Avon, MN 56310
Drives loud when it tumbles. I found a buildup of lint in the fan blower. I clean the dryer and the vent and tested. I watch temperatures and seem to cycle between 200?F in 109?F. Its now fixed.
We serviced a
FRIGIDAIRE FREEZER
Model NOTAVAILABLE
Near Rice, MN 56367
Failed sealed system the evaporator was dripping wet only the first turn was frosted. They will work with an epa certified refrigeration company to repair.; (serial indicated as 'NotAvailable' so system created UIS w/pseudo #)
We serviced a
GE DISHWASHER
Model PDW9980N00SS
Near St. Cloud, MN 56301
Door falls. The LH side link failed. I saw a pile of black brush material discharge from under the motor I spoke with the customer the dishwasher will be needing a motor(nla) as well as a link. Repair exceeds replacement value.
We serviced a
FRIGIDAIRE REFRIGERATOR
Model FFHS2322MS9
Near Cold Spring, MN 56320
Freezing everything in the fridge. The control board would not respond or go into test mode or forced defrost. I did a refrigeration test and it was good. I quoted a control board. They declined the repairs.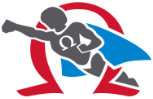 12/05/2022
Seth fixed my dryer and went over every detail with me!
Overall Experience
janishsp
Clear Lake, Minnesota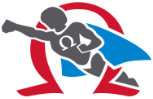 12/01/2022
Seth was great! Professional and walked us through all we needed to know.
Overall Experience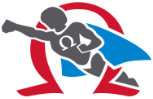 12/01/2022
Seth was professional, friendly, knowledgeable, on time etc. Thanks! He was to send me an email receipt, but I haven't received that yet. My refrigerator compressor did completely die after the fast start was installed. Jared/Jeff said they would refund half of the total of the service charge and labor/parts charge to my credit card. I haven't seen that refund yet, but trust it is in process.
Overall Experience
Phil
St. Cloud, Minnesota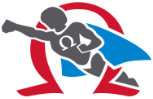 11/29/2022
I was given helpful information on a good replacement oven
Overall Experience
Jen
Sauk Rapids, Minnesota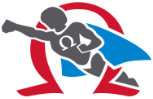 11/28/2022
Very friendly and professional. Great at explaining
Overall Experience