BACKSTORY
Hello, I'm Seth Jankovsky. I live in Northwest of the Twin Cities metro area with my wife of 17 years Hannah, and our nine great kids, who range in age from 16 down to 1. My personal journey has taken me through a lot of interesting turns, but I've always been about serving and fixing things. I began learning the art of auto repair at the age of 13, which launched a long run as a mechanic. I've worked as a software release engineer for Home Depot Corporate, earning platinum level customer service awards. I even spent time as a commercial coffee vending and repair technician fixing stuff like brewers and cappuccino machines before transitioning to home and commercial appliance repair. Along the way, I earned a BA in theology and multicultural studies, then served in the mission field (World Vision) in East Africa where I was coordinating programs, training missionaries, teaching, writing, and publishing. Family time is #1 for us. We love to travel and find adventure wherever we go, and in whatever we're doing – whether it's a trip to the pet store or designing, making, and flying kites together. Hannah home-schools our kids, and we've transformed our yard into a "food forest" where we grow onions, garlic, chives, peppers, rhubarb, berries, and lots of things we can use and eat.
MISSION PROFILE
I love being in a position to help people. Integrity is a big deal to me. I love that Omega Force is about doing the right thing, going the extra mile, and doing what's right by the customer no matter what. My "superpower" is that I notice everything. (I can help you find your car keys, if you like.) I'm also heavily ADHD (that's a superpower, right?), so working with lots of people in a lot of situations with lots of different challenges occupies my mind, excites me, and helps me focus my energy.
Omega Force Appliance Repair Rated 4.9 out of 5 stars based on 161 customer reviews
We serviced a
WHIRLPOOL WASHER TOP LOAD
Model LSQ9200P01
Near Monticello, MN 55362
"Customer complaints of washer leaks. Upon arrival and inspection I found the water inlet hose was leaking as well as the drain pump. I replaced the hose and the pump. We let it run for about 15 minutes and the leaking stopped. The washer is now fixed.; used 1 WP3363394 (DD DRAIN PUMP) from stock, pckd up 3 5/8 (Hose)s"
We serviced a
JENN-AIR COOKTOP- ELE
Model JEC8430ADB
Near St. Cloud, MN 56301
"I replaced the failed infinite switch it fell apart as I uninstalled it. The burner on light still persisted. It could be any of the other inf switches WP74007840, WP74007840 qty2. Please get autho, order parts, and reschedule.; saved tckt"
We serviced a
WHIRLPOOL DRYER- ELECTRIC
Model CGM2761JQ0
Near St. Cloud, MN 56301
"Not drying well multi-family location. The duct was 50% blocked, I cleaned it and tested the duct it now is right at 20mph. Please call and collect the owner will need invoice for taxed and expenses."
We serviced a
KENMORE DRYER- ELECTRIC
Model 11085862400
Near Sauk Rapids, MN 56379
No heat. Upon arrival and inspection I checked the vent and it had over 20 miles an hour. So I pulled apart the inspection cover and checked the thermal fuses and found the element had failed. Replaced failed element and watched three cycles with my thermocouple. The temperatures looked great and never exceeded 203?F on the high and 109? on the low. The dryer is now fixed.; used 1 WP3387747 (ELEMENT) from stock
We serviced a
WHIRLPOOL WASHER FRONT LOA
Model WM3470HVA
Near St. Cloud, MN 56303
Wont turn back on after cycle runs. Failed capacitor on the PCB. I called and spoke with Jodi. Her rear bearing has 1/16in play she declined repairs.
Agent 69
Big Lake, Minnesota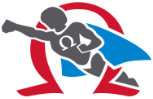 09/28/2022
Seth was awesome! Fast, professional and courteous!
Overall Experience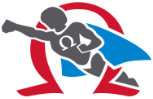 09/28/2022
I appreciate the attention to detail, and the explanation of what was going on with my dryer. Thank you for your time.
Overall Experience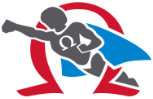 09/27/2022
Seth was punctual and let me know ahead of time when he was coming. He got right down to work and quickly and most efficiently figured out and corrected the isdue on my dishwasher. I have given his name out to two friends as of now. Pleasant man too.
Overall Experience
Ann
Cold Spring, Minnesota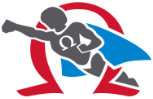 09/27/2022
Seth was friendly helpful honest, patiently stuck around to answer ALL of my questions and give advice.
Overall Experience
Diane
St. Cloud, Minnesota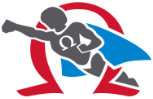 09/26/2022
We were very impressed with Seth. He was professional and friendly. He seemed to know his job very well. Gerad was also great on the phone. Spent a lot of time explaining things to me. We will definitely use Omega Force Appliance again and recommend them to anyone looking to have their appliances serviced.
Overall Experience