BACKSTORY
Hi, I'm Matt and I service the Northwest Twin Cities metro area. I live in the northern suburbs with my wife Kristin of 11 years, and our five young children, including our recent addition of beautiful twin girls. I grew up in a small MN town and have 19 (not a typo) siblings. I moved to the Twin Cities 12 years ago while I worked in sewer and water maintenance. Before that, I worked for my dad finishing drywall for our family business. I love to be outside with my family any chance I can get. We raise backyard chickens and have a large garden that we love to take care of. When we aren't chasing kids around that is. We love to play ball, ride bikes, and spend time with our family and friends. I am involved at my church, which is where I met Phil, who approached me about a career change to servicing appliances. After many discussions I decided to make the move to Omega Force. I am a proud graduate of appliance school and am enjoying my new trade.
MISSION PROFILE
I am excited to work for a company that gives me the ability to help make people's everyday lives easier. I have always enjoyed taking things apart and seeing how they worked, (I might have gotten in trouble doing this as a child) but now I get to disassemble things for a reason! It makes me feel good to be able to restore order to the customer's day and leave their home a better place. I love that Omega Force values integrity in every interaction and am excited to be a part of the team.
Omega Force Appliance Repair Rated 5.0 out of 5 stars based on 246 customer reviews
We serviced a
SAMSUNG REFRIGERATOR
Model RF26HFENDSR/AA
Near Saint Michael, MN 55376
"Customer complaint is, KEEPS FROSTING UP IN FRESH FOOD. Inspected and tested. Customer had refrigerator unplugged and completely defrosted and the evaporator panel off when I got here. The temperature and defrost sensors tested good and heater is working. Customer had already installed the heat probe from the drain kit, but not the tubes on the backside. I dumped water down the drain and it drained good. I removed the drain on the backside and theres junk in it, but it doesnt look plugged. I installed the drain tubes on the back that the customer had from the kit. The evaporator cover looks good. I dont think theres anything else I can do here."
We serviced a
GE RANGE
Model JB655SKASS
Near Minneapolis, MN 55443
"Customer complaint is, THE BURNER IS WORKING AS IT SHOULD ONLY AROUND THE RIM OF THE BURNER GETS RED WHILE THE MIDDLE SECTION DOESNT. Inspected and tested. Found the front right 12in burner element is only working on the outside coil. Installed new front right burner element and tested. Burner is working great. Range is now fixed."
We serviced a
LG WASHER
Model WT7800CV
Near Ramsey, MN 55303
"Customer complaint is, NOISY WHEN WASHING. Inspected and tested. Found the gearcase is grinding when it agitates. Customer declined repairs and is going to look into replacing it."
We serviced a
WHIRLPOOL DISHWASHER
Model WDP540HAMZ2
Near Monticello, MN 55362
INSTALL DISHWASHER. Removed old dishwasher and installed new Whirlpool dishwasher. Tested and dishwasher is working great. Install complete.
We serviced a
MAYTAG WASHER
Model MVWB835DW4
Near Big Lake, MN 55309
"Customer complaint is, POWER OFF AN ON, MAKING TOO MUCH NOISE. Inspected and tested. Found the slider is rubbing on the clutch and not shifting back in forth between agitate and spin. Needs a new clutch and slider. Parts on order. ; ordrd 1 W10754448 (Clutch) and 1 W10734521 (Slider)"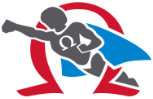 05/24/2023
Overall Experience
Alyssa W
Maple Grove, Minnesota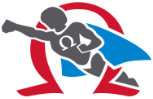 05/24/2023
Matt was super to work with. He was transparent throughout the whole process and the price we paid was exactly what he quoted. We will definitely contact Omega for any future appliance repair needs.
Overall Experience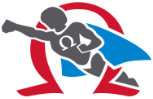 05/17/2023
Matt was receptive to our concerns about a gas smell coming from around the dryer and checked it out completely aleiveating our concerns
Overall Experience
Travis in Plymouth
Minneapolis, Minnesota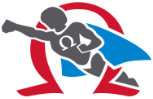 05/12/2023
Matt was courteous and kind and even showed up early! Job well done.
Overall Experience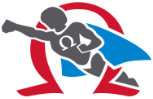 05/10/2023
Very informative on everything that was going on! Repair was done in a timely fashion and now everything works great
Overall Experience