BACKSTORY
Hi, I'm Matt and I service the Northwest Twin Cities metro area. I live in the northern suburbs with my wife Kristin of 11 years, and our five young children, including our recent addition of beautiful twin girls. I grew up in a small MN town and have 19 (not a typo) siblings. I moved to the Twin Cities 12 years ago while I worked in sewer and water maintenance. Before that, I worked for my dad finishing drywall for our family business. I love to be outside with my family any chance I can get. We raise backyard chickens and have a large garden that we love to take care of. When we aren't chasing kids around that is. We love to play ball, ride bikes, and spend time with our family and friends. I am involved at my church, which is where I met Phil, who approached me about a career change to servicing appliances. After many discussions I decided to make the move to Omega Force. I am a proud graduate of appliance school and am enjoying my new trade.
MISSION PROFILE
I am excited to work for a company that gives me the ability to help make people's everyday lives easier. I have always enjoyed taking things apart and seeing how they worked, (I might have gotten in trouble doing this as a child) but now I get to disassemble things for a reason! It makes me feel good to be able to restore order to the customer's day and leave their home a better place. I love that Omega Force values integrity in every interaction and am excited to be a part of the team.
Omega Force Appliance Repair Rated 5.0 out of 5 stars based on 217 customer reviews
We serviced a
KENMORE DRYER
Model 110.972101
Near Minneapolis, MN 55430
"Customer complaint is, STOPPING MID CYCLE. Inspected and tested. The motor is struggling and loud when it starts up. I shut it off after 15 minutes and then it wouldnt start, the motor would just hum. The airflow on outside of house is 22mph. Needs a new motor, blower wheel and possibly a rebuild kit. Installed new motor, blower wheel and rebuild kit. Tested and dryer is working great. Dryer is now fixed. ; used 1 279827 (MOTOR), 1 WP694089 (BLOWER), and 1 4392065 (REBUILD KIT) from stock"
We serviced a
WHIRLPOOL DRYER
Model WED4850HW0
Near Brooklyn Park, MN 55443
"Customer complaint is, WANTS IT INSPECTED AFTER VENT CLEANING COMPANY WAS THERE, DRYER IS WORKING FINE OTHERWISE. Inspected and tested. Disassembled dryer and found the belt was fraying in a couple spots. Quoted customer $235. to install new belt and clean out inside of dryer. Customer approved repairs. Vacuumed out inside of dryer and installed new belt. Reassembled and tested. Dryer is working great and heat is cycling between 210F and 115F. Dryer is now fixed. ; used 1 341241 (BELT) from stock"
We serviced a
WHIRLPOOL RANGE
Model SF362BEGQ0
Near Minneapolis, MN 55434
"Customer complaint is, when this oven powers off n the middle of a cycle it will say 'cleaning' and nothing will be on in the cavity, no heat. Inspected and tested. Found foil was covering the entire left side holes on the bottom of the oven. Removed foil and preheated oven to 350F and watched it for over 30 minutes and it was cycling perfectly. Oven is testing good. I think the problem is with the foil covering the holes."
We serviced a
AMANA WASHER
Model NTW4516FW3
Near Minneapolis, MN 55434
"Customer complaint is, NOT PUTTING IN WATER TO START A CYCLE.. TRICKLING OUT. Inspected and tested. Found the cold water side of the valve has failed. Also when it goes into a spin, the gearcase is squealing. Needs a new gearcase and water valve. Customer is just going to replace the washer."
We serviced a
GE REFRIGERATOR
Model GNE21FSKNFSS
Near Otsego, MN 55374
"Customer complaint is, FAN IS NOISY. Inspected and tested. Found the defrost thermostat has failed and the evaporator is 100% frozen over. . The thermistor tested good, so I only installed the defrost thermostat. Refrigerator is now fixed."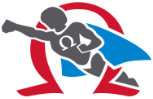 01/24/2023
Matt was great, he was very knowledgeable about my issues. My fans were iced up he unthawed them, checked the strength of the fans. I have had repairmen here before and I did not feel anywhere near as satisfied with what they told me as I did with Matt. If I need a repair man again I will definitely be calling Omega!!
Overall Experience
Michelle
Ramsey, Minnesota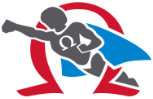 01/22/2023
Clear cost discussion. Superb communication regarding appointment and moving it up even quicker! Matt was timely, polite and very informative of questions I had. I would highly recommend Omega for your appliance needs.
Overall Experience
Karla
Elk River, Minnesota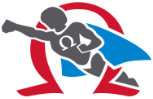 01/18/2023
From start to finish my experience with Omega Force was exceptional. From my initial phone call to the video chat to the on site repair that Matt did. Matt was easy to communicate with, respectful of my home and very efficient at the diagnosis and repair. I highly recommend their service.
Overall Experience
Carrie
Elk River, Minnesota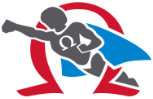 01/14/2023
They were very professional and explained everything clearly. They got our refrigerator to work when another company said we would need to get a new one.
Overall Experience
Micah
Maple Grove, Minnesota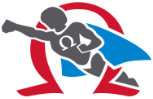 01/05/2023
Matt was very quick and informative. The whole process was very quick from the beginning to end. Highly recommend Omega for appliance repairs.
Overall Experience