BACKSTORY
Hi, I'm Matt and I service the Northwest Twin Cities metro area. I live in the northern suburbs with my wife Kristin of 11 years, and our five young children, including our recent addition of beautiful twin girls. I grew up in a small MN town and have 19 (not a typo) siblings. I moved to the Twin Cities 12 years ago while I worked in sewer and water maintenance. Before that, I worked for my dad finishing drywall for our family business. I love to be outside with my family any chance I can get. We raise backyard chickens and have a large garden that we love to take care of. When we aren't chasing kids around that is. We love to play ball, ride bikes, and spend time with our family and friends. I am involved at my church, which is where I met Phil, who approached me about a career change to servicing appliances. After many discussions I decided to make the move to Omega Force. I am a proud graduate of appliance school and am enjoying my new trade.
MISSION PROFILE
I am excited to work for a company that gives me the ability to help make people's everyday lives easier. I have always enjoyed taking things apart and seeing how they worked, (I might have gotten in trouble doing this as a child) but now I get to disassemble things for a reason! It makes me feel good to be able to restore order to the customer's day and leave their home a better place. I love that Omega Force values integrity in every interaction and am excited to be a part of the team.
Omega Force Appliance Repair Rated 5.0 out of 5 stars based on 289 customer reviews
We serviced a
BOSCH REFRIGERATOR
Model B36FD50SNS/01
Near Maple Grove, MN 55369
"Customer complaint is, THE FRIDGE IS NOT PROPERLY MAKING ICE, IT DOES WORK SPORADICALLY. Inspected and tested. FF compartment is 39F and freezer is 2F. Ice maker is clicking and trying to cycle but cant. Needs a new ice maker. Installed new ice maker and tested. Ice maker is now fixed."
We serviced a
GE REFRIGERATOR
Model CFE28TSHRSS
Near Saint Michael, MN 55376
WANTS THE WORK DONE FROM 5/22 - FRZING FOOD IN FF. Installed new FF evaporator cover with fan and tested. I hooked up SmartHQ and theres no software update available. Refrigerator is now fixed.
We serviced a
SAMSUNG REFRIGERATOR
Model RF263BEAESR/AA
Near Otsego, MN 55301
"Customer complaint is, NOT CONSISTENT ON MAKING ICE. Customer said they turned it off for a couple weeks and then turned it back on and it made a couple of batches but is not consistently working. Inspected and tested. FF compartment is 38F and freezer is -1F. I tried cycling ice maker and it cycled and filled with water, but the gears are grinding and clicking. I removed ice maker and auger motor assembly and sealed ice room on the inside and outside and checked the water line and it was good. This is going to need the ice maker kit if they have it, otherwise a new ice maker part number DA97-15217D. Can someone check and see if this ice maker kit is covered and if not give the customer a quote on installing it. ; saved tckt"
We serviced a
SAMSUNG RANGE
Model FE-R300SX/XAA01
Near Otsego, MN 55330
"Customer complaint is, OVEN IS NOT MAINTAINING TEMPS PROPERLY; CUST REPLACED TEMP PROBE. Inspected and found the bake element is fried. Quoted customer $433. to install new element. Customer approved repairs. Part on order. ; ordrd 1 DG47-00038B (Bake element)"
We serviced a
FRIGIDAIRE FREEZER
Model FPFU19F8WF0
Near Elk River, MN 55330
"Customer complaint is, THE WATER LINE GOING TO THE ICE MAKER IS FROZEN. Inspected and tested. Found the ice maker fill tube was frozen at the ice maker. I defrosted tube, and now water is dripping from the tube and from the wall cavity around it. I had customer shut water off to the refrigerator and it was still leaking over 30 minutes later. This is going to need a new valve, water line and fill tube. I cant find the fill tube that goes into the wall on the parts diagram. Someone is going to have to call Frigidaire and see if its replaceable. This is also a built in refrigerator/freezer and is going to be fun to move. Make sure when we quote them, we quote it high enough. I attached pictures of the part in the wall that needs to be replaced. Also make sure and schedule me at least 3 hours. ; saved tckt"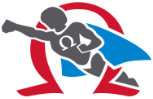 09/29/2023
Excellent guy! He fixed it so fast! I can rate him and his service like 10/10
Overall Experience
Kari
Saint Joseph, Minnesota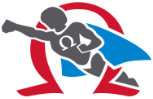 09/27/2023
Matt was so helpful and explained everything is extremely well! I would definitely recommend Omega to others!
Overall Experience
Jerry
St. Cloud, Minnesota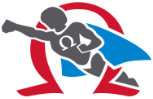 09/21/2023
Overall Experience
JO
Albertville, Minnesota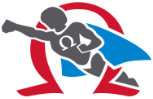 09/14/2023
Matt is an awesome service person and has been here for multiple appliances. I would highly recommend him and Omega Force for service needs!
Overall Experience
Baumann3bc
St. Cloud, Minnesota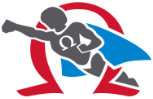 09/02/2023
Matt did a SUPER job!! Very thorough! Kept us informed and explained what he was doing. Very efficient! Overall he did a fantastic job. Would highly recommend!!
Overall Experience