BACKSTORY
Hi, I'm Matt and I service the Northwest Twin Cities metro area. I live in the northern suburbs with my wife Kristin of 11 years, and our five young children, including our recent addition of beautiful twin girls. I grew up in a small MN town and have 19 (not a typo) siblings. I moved to the Twin Cities 12 years ago while I worked in sewer and water maintenance. Before that, I worked for my dad finishing drywall for our family business. I love to be outside with my family any chance I can get. We raise backyard chickens and have a large garden that we love to take care of. When we aren't chasing kids around that is. We love to play ball, ride bikes, and spend time with our family and friends. I am involved at my church, which is where I met Phil, who approached me about a career change to servicing appliances. After many discussions I decided to make the move to Omega Force. I am a proud graduate of appliance school and am enjoying my new trade.
MISSION PROFILE
I am excited to work for a company that gives me the ability to help make people's everyday lives easier. I have always enjoyed taking things apart and seeing how they worked, (I might have gotten in trouble doing this as a child) but now I get to disassemble things for a reason! It makes me feel good to be able to restore order to the customer's day and leave their home a better place. I love that Omega Force values integrity in every interaction and am excited to be a part of the team.
Omega Force Appliance Repair Rated 5.0 out of 5 stars based on 138 customer reviews
We serviced a
LG REFRIGERATOR
Model LRMDS3006S/00
Near Blaine, MN 55449
"Customer complaint is, RIGHT SIDE DOOR IS MESSED UP. Inspected and found the right side outer door panel is missing. Needs a new outer door, handle and 2 studs. Part numbers ADD74236404, AED75013007. I cant find the part number for the studs. ; saved tckt"
We serviced a
LG WASHER TOP LOAD
Model WT1101CW
Near Otsego, MN 55330
"Customer complaint is, WON'T SPIN OUT FULLY, CLOTHES ARE WET EOC. Inspected and tested. Ran washer through a spin only cycle empty and it keeps stopping and filling with water to rebalance the load even though its not shaking or getting off balance. The suspension rods look good. Im ordering a new board and rotor. Parts on order. ; ordrd 1 4413EA1004D (Rotor) and 1 EBR76262102 (Main board)"
We serviced a
WHIRLPOOL REFRIGERATOR
Model GSS26C4XXF03
Near Elk River, MN 55330
"Customer complaint is, NOT COOLING/FREEZING. Inspected and tested. Refrigerator was room temperature and nothing was running but the lights. In test mode everything turned on and it started cooling. I unplugged refrigerator and plugged it back in and now its working again. Needs a new main board. Installed new board and tested. Refrigerator is now fixed. ; pckd up 1 W11088499 (Board)"
We serviced a
WHIRLPOOL REFRIGERATOR
Model WRT311FZDB01
Near Champlin, MN 55316
"Customer complaint is, FREEZER IS TOO WARM. Inspected and tested. Found a ball of ice in the upper right corner of the evaporator and no frost on the rest of the evaporator. Sealed system has failed."
We serviced a
KITCHENAID REFRIGERATOR
Model KRMF706ESS04
Near Blaine, MN 55449
"Customer complaint is, POWER CORD WAS PULLED OUT FROM BEHIND FRIDGE. WILL NOT POWER ON. Inspected and found the power cord wire is severed. Needs a new wire harness. Part number W11306946. ; saved tckt"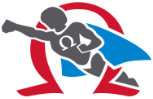 05/24/2022
Mat arrived early and called ahead Did a great job Ill defiantly call yor Co again Linda W
Overall Experience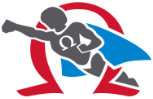 05/16/2022
Simply awesome and pricey!!!
Overall Experience
Melinda
Rogers, Minnesota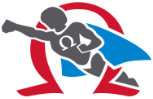 05/13/2022
Overall Experience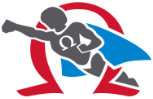 05/13/2022
Overall Experience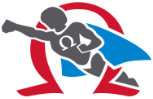 05/10/2022
Courteous and knowledgeable
Overall Experience