BACKSTORY
Hi, I'm Matt and I service the Northwest Twin Cities metro area. I live in the northern suburbs with my wife Kristin of 11 years, and our five young children, including our recent addition of beautiful twin girls. I grew up in a small MN town and have 19 (not a typo) siblings. I moved to the Twin Cities 12 years ago while I worked in sewer and water maintenance. Before that, I worked for my dad finishing drywall for our family business. I love to be outside with my family any chance I can get. We raise backyard chickens and have a large garden that we love to take care of. When we aren't chasing kids around that is. We love to play ball, ride bikes, and spend time with our family and friends. I am involved at my church, which is where I met Phil, who approached me about a career change to servicing appliances. After many discussions I decided to make the move to Omega Force. I am a proud graduate of appliance school and am enjoying my new trade.
MISSION PROFILE
I am excited to work for a company that gives me the ability to help make people's everyday lives easier. I have always enjoyed taking things apart and seeing how they worked, (I might have gotten in trouble doing this as a child) but now I get to disassemble things for a reason! It makes me feel good to be able to restore order to the customer's day and leave their home a better place. I love that Omega Force values integrity in every interaction and am excited to be a part of the team.
Omega Force Appliance Repair Rated 5.0 out of 5 stars based on 183 customer reviews
We serviced a
WHIRLPOOL REFRIGERATOR
Model WRS315SDHM01
Near Otsego, MN 55330
"Customer complaint is, TRIPPING THE BREAKER. Inspected and tested. Refrigerator trips the breaker every time within a few seconds, even when plugged into a different outlet. When I unplug the evaporator heater it turns on and starts cooling. In test mode the heater is getting 120V but as soon as I plug it in, it trips the breaker. The heating element ohms out at 24ohms. It test good, but its the only thing thats tripping the breaker. I quoted customer $344. to install new heater. Customer approved repairs. Installed new heating element and tested. Refrigerator is now fixed."
We serviced a
KITCHENAID DISHWASHER
Model KDTM504EPA0
Near Blaine, MN 55449
"Customer complaint is, THE BUTTONS ARE NOT RESPONDING. Inspected and tested. The UI is dead. I cant figure out if its the UI or the main board. We will need to order both. Part numbers W10854230 and W10742456. Both are not in stock. Customer wants us to see if we can find these parts and give him a ETA before ordering. Hes considering replacing the dishwasher because its got heavy deposits on the inside of the dishwasher.
We serviced a
FRIGIDAIRE RANGE- ELECTRIC
Model FEF303CWG
Near Coon Rapids, MN 55433
"Customer complaint is, OVEN NO HEAT. Inspected and tested. Found the bake element has failed. Needs a new element. . ; ordrd 1 316075103 (Bake element)"
We serviced a
LG WASHER TOP LOAD
Model WT7305CW
Near Rogers, MN 55374
"Customer complaint is, LOUD GRINDING NOISE. Inspected and tested. Washer sounds great empty on a spin cycle. Ran washer through service test mode and everything was working normal. I started a load of towels on speed wash and after the first agitate cycle when it was changing over to spin it makes a nasty grinding noise. Its seems like its not completely changing over to spin and then grinding. When it does agitate or spin it sounds great. I think its probably the shifter on the transmission. "
We serviced a
SAMSUNG DRYER- ELECTRIC
Model DV231AGW/XAA
Near Saint Michael, MN 55376
"Customer complaint is, WONT TURN ON. Inspected and tested. Found the belt was broken. Also the idler pulley is the old style with the bushing. Customer approved repairs. Installed new belt and idler pulley and vacuumed out inside of dryer. Tested and dryer is working great. Dryer is now fixed. ; used 1 WP40111201 (BELT), and 1 DE634A (PULLEY) from stock"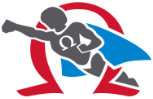 09/27/2022
Very good, very conscientious, very thorough and respectful
Overall Experience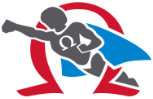 09/26/2022
Overall Experience
12ozcurls
Corcoran, Minnesota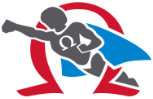 09/22/2022
Matt was polite and professional in his appearance. Thanks.
Overall Experience
Michelle
Otsego, Minnesota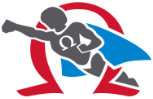 09/22/2022
Matt was really nice and super thorough! I also appreciated the dialogue about the problem and how to prevent something like this in the future. Thank you!
Overall Experience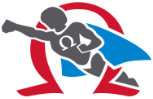 09/13/2022
Overall Experience