Kostreba is now part of Omega Force Appliance Repair
A 5-star, family-owned, integrity-driven, Minnesota company since 2013.
If you're a current Kostreba customer, welcome to the Omega Force
family! We look forward to earning the title: your Service Hero.
If you have questions, just send us an email, or call 320-255-1180. If you need help with an appliance now, schedule your service call today!
Let us make your world a better place, one appliance at a time.
– All the best, Phil Whiteford, Owner-Founder
Omega Force Appliance Repair
The world needs more real, everyday heroes. People willing to step up, treat others with respect, deliver as promised, and do things right. We launched Omega Force Appliance Repair because we want to be a Force for Good. So when your stuff hits the fan, call us to get your appliance repaired. We'll work super hard to make your world a better place, one appliance at a time.
Your friends and family say you should.


Our amazing customers — some of whom you may know — have honored us with more than a 1,000 

 

great reviews and lots of 5-star ratings

.

We're family-friendly.


All our Service Hero techs are family guys. The 9 people in our company have a combined 35 kids (yup, all our own). We take your safety seriously and don't take anything for granted, so all our techs have passed drug screening and thorough background checks.

We respect your home.


We take off our shoes, use floor protectors and counter protectors (see photo), clean up after ourselves, and strive to leave your house as nice as (or better than) we found it — just like mom taught us.

We'll be there in a flash, and have you fixed in a jiffy.


We can get to most houses on the same (or next) business day. We have six vehicles fully stocked with appliance parts. But if the part is not in our truck, we can usually source it locally and will return quickly to complete the appliance repair.

We talk straight on pricing.


We use the Appliance Blue Book for pricing appliance repairs. No subjective pricing, no guesswork, and no surprise bills at the end.

We get personal.


A real (nice!) human answers the phone or your email during business hours to help schedule your service call. Then, during the appliance repair process, we listen to your concerns and talk you through the proposed solutions. And if parts are ordered and we need to come back, 99% of the time the same technician returns to install the part and complete the appliance repair. In the medical field, they call this "continuity of care." We think it fits.

We're obsessed with doing things right.


But don't just take our word for it. The Minnesota Better Business Bureau even awarded Omega Force Appliance Repair with their highest honor for integrity in business. And we're a

 

Certified Service Center

, having met high standards for technical knowledge, ongoing training, best business practices, insurance, and professionalism.

We really know our stuff.


Appliance repair is our specialty! We have more than 100 years of combined experience. Plus, we invest in continuing education to stay up-to-date on the latest appliance training, tools, and technology.

We back up our work.


All our service calls have a 1 year warranty on parts and 60 day warranty on labor (to apply, warranty work must involve the same appliance problem and the same failed part).

We cover our … selves.


Just in case — because even to Heroes, sometimes stuff happens — we're fully insured for auto, workers' comp, disability, and general liability.
Schedule an appointment with us today in Minneapolis or another area of Twin Cities.
Click each appliance to see DIY repair tips, recent job notes and customer reviews.
MH Refrigerator Repair
Mendota Heights, Minnesota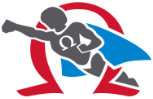 09/30/2023
A special thanks to Omega Force Appliance Repair. The refrigerator at my rental property went out and they were quick to connect with their team members to get a visit added to the schedule the same day. They were so kind and gracious and got the job repaired quickly! Thank you for your excellent customer service!
Overall Experience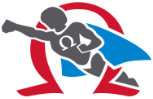 09/29/2023
Excellent guy! He fixed it so fast! I can rate him and his service like 10/10
Overall Experience
Jill Moore
Saint Michael, Minnesota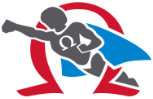 09/29/2023
Quick response....quick repair and nice guys! Thanks so much... I've been ready to rip my dishwasher out and throw it away! Lol
Overall Experience
BobCoop
Chanhassen, Minnesota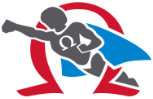 09/28/2023
Adam - Very professional and experienced. Great communication with honest answers
Overall Experience
Adam
Eden Prairie, Minnesota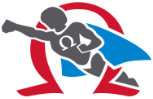 09/28/2023
Great service! Fixed issue within hour and had part on hand. Very knowledgeable about repair. Would definitely recommend!
Overall Experience